IMPORTANT
Before making a Hermes integration please check your documentation, if you have SIT/PROD credentials specified on your documentation then please follow this knowledge base to integrate with Hermes. If you don't have these credentials you'll need to make an Evri integration which we have a knowledge base for here - Integrating with Evri
To integrate your StoreFeeder with Hermes, first, navigate to the 'Integration Manager' page by clicking 'Settings' in the top right-hand corner of the page and click the 'New Integration' button as circled below:

Select 'Courier' as your integration type.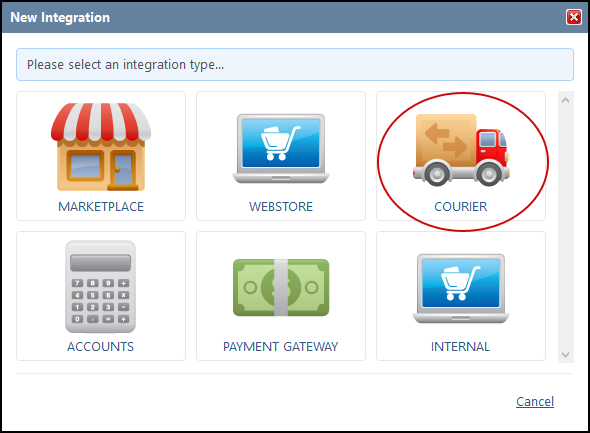 You're then looking for Hermes.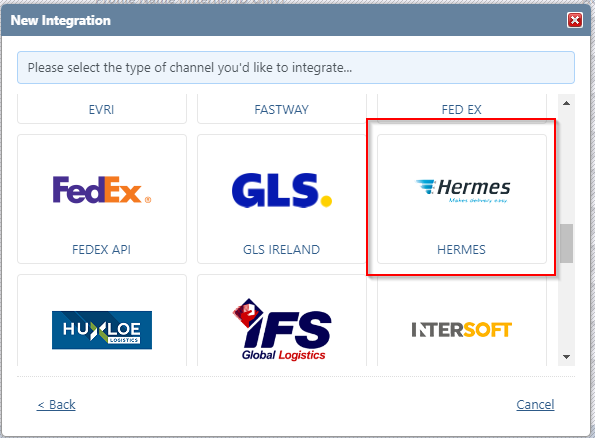 Next set the profile name of your Hermes integration, and click the green '+ Add Integration' button.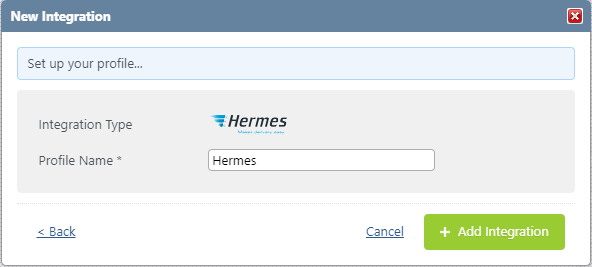 You will be directed to the 'Integration Details' page where you will need to set up the integration.
Choose your 'Company Identity' from the drop-down menu, and update the 'Profile Name', if you require a different entry.
For the 'Courier API Settings' section, you will need to request this information from Hermes/Evri if you have not already been provided with it. When first setting up the integration you'll need to provide your SIT credentials (test credentials)
API Username
API Password
Account Client ID
Account Client Name
Once you have the information, copy and paste it into the relevant fields.

Once you have completed your entry, click the 'Save' button at the bottom of the page.
At this point please contact StoreFeeder support so we can enable your Hermes account to use test credentials allowing you to generate a label to send to Hermes.
Once this has been completed you can contact us again to enable PROD credentials which will need to be inputted in place of the SIT credentials, the PROD credentials are your live credentials.