Adding weights to your products is necessary when using weight-based shipping rules or exporting an order manifest for upload into a courier web app such as Royal Mail Dispatch Manager Online. Weights can be added in two ways, either individually by product or in bulk via the product import/export feature.
Adding weights by products
To add weight information on a product by product basis, click 'Edit' next to the product you wish to add weight to.

Then, on the 'General' tab of the product, simply enter the product's weight in the weight box.
The format of the weight needs to be in kg. E.g. 1kg would be entered as 1 and 500g would be entered as 0.5. Also, most couriers require shipping weight information up to 3 decimal places, so enter it in that much detail if you can.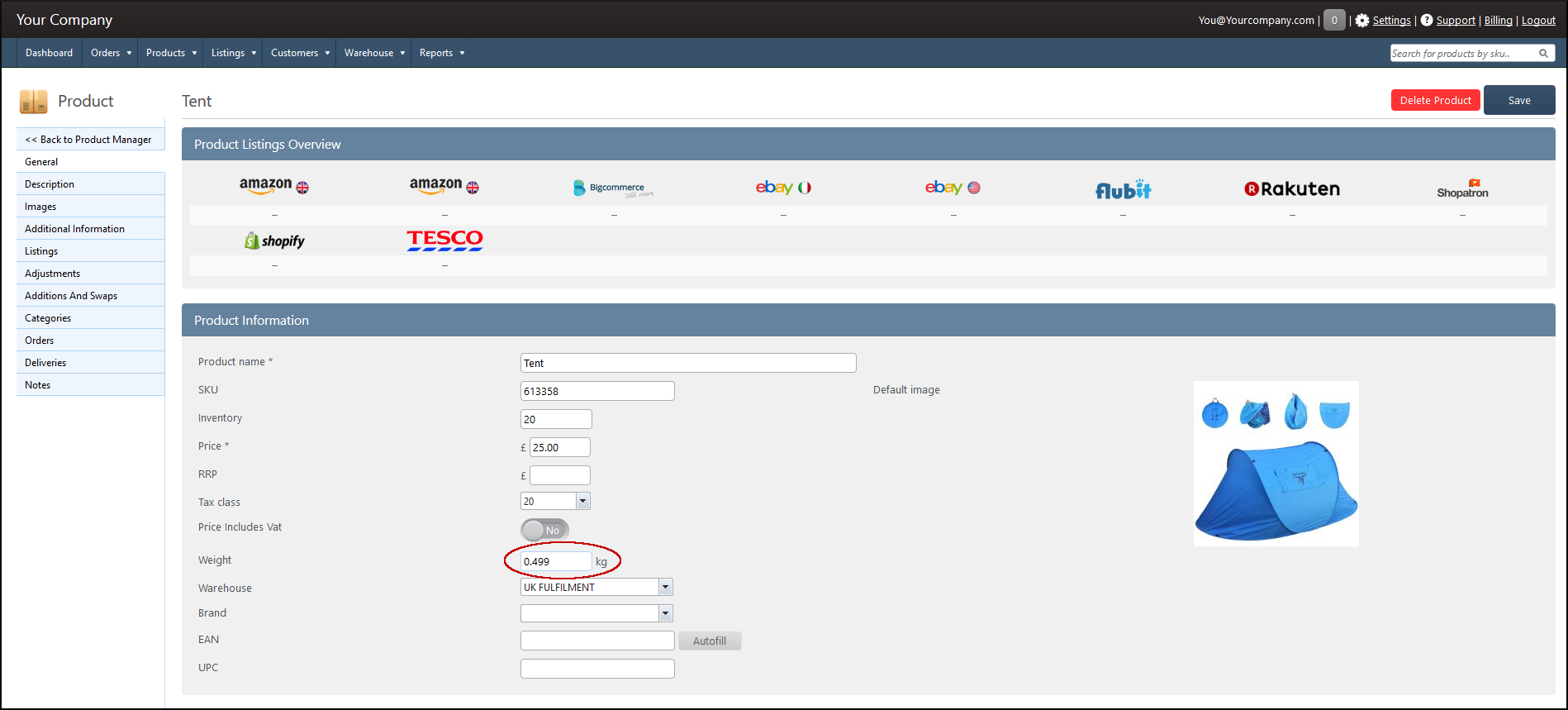 Adding weights using the product import/export
To add or update your weight information in bulk, simply export your products using the Product Import/Export feature as shown in the video here, ensuring you have the 'Weight' field checked for export. Again, all weights are in kg as noted above.