Setting up a SagePay integration with StoreFeeder is a simple process.
First, click the 'New Integration' button on your 'Integration Manager' page.

From the list of Integration Types, select the 'Payment Gateway' option...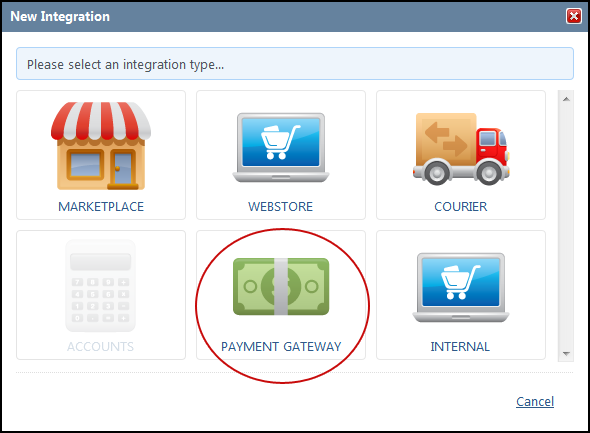 ...then select 'SagePay'.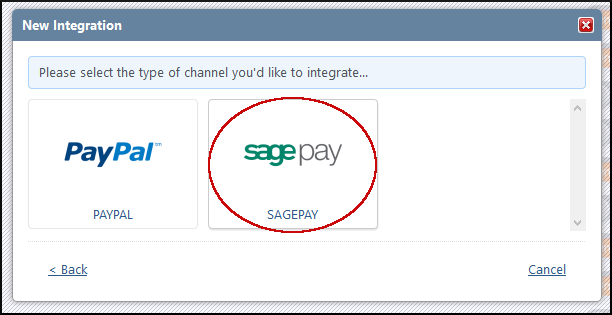 Finally, give your SagePay integration a 'Profile Name' and click the green 'Add Integration' button.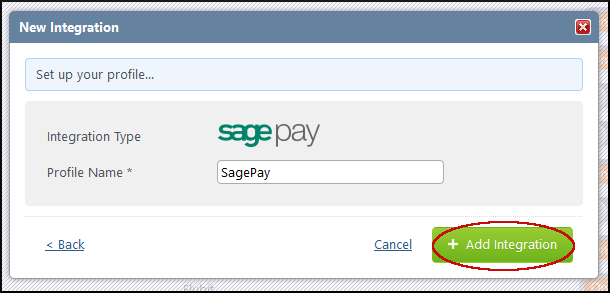 To complete the setup, turn on the 'Active' button, select the 'Company Identity' you are using this integration with, enter your 'Vendor Name' set the 'Gateway Mode' to LIVE.

Finally, click the 'Save' button to complete the integration.