If your eBay orders have stopped having their shipping updated on channel, this could be for a couple of reasons.
1. Please check status.storefeeder.com to see if there are any known issues with the eBay integration that is stopping this from happening.
2. It could be because your eBay link token has expired. In order to ensure that all accounts linked to eBay are still active and genuine, eBay periodically expires the link tokens that joins StoreFeeder and eBay together.

To check this, go to 'Settings' and then click into your eBay integration.and click the two 'Test Connection' buttons.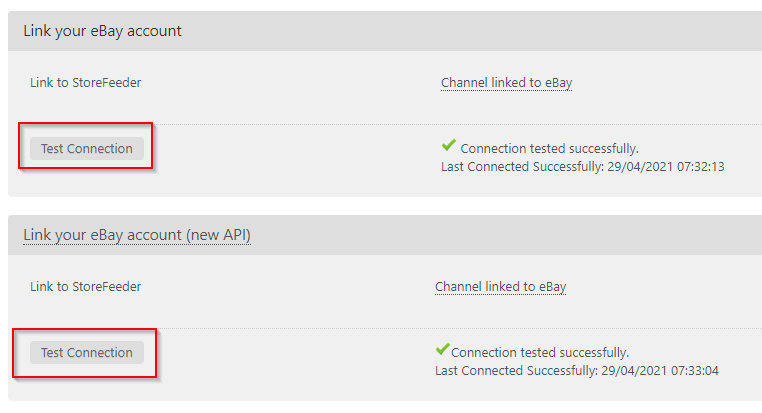 If they stay with the green ticks and the date changes to the current time/date, then please contact Support who will be happy to look further into the issue for you.
If the ticks turn to red crosses, your token has expired.

To reconnect with eBay and start your orders updating again, you simply need to follow the Knowledgebase Guide found here
https://support.storefeeder.com/hc/en-gb/articles/360007739217--How-to-Integrate-with-eBay