We do not always want to now what stock levels we have right at this moment. Sometimes, for end of year accounting purposes etc. it is necessary to know what your stock levels were on a particular date in the past.
To get the stock levels for a certain date, go to Reports > Products and select the 'Stock Levels by Date' report: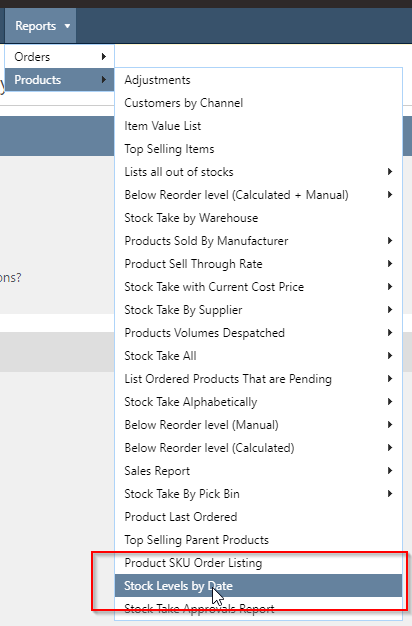 On this page you will be asked to enter the time and date that you want the stock report for, and also for an email address to send the report to.

Once this is entered, click Submit' and the system will automatically process the report and send it to the email address in .CSV form.

Depending on the size of reports this could take some time to be emailed to you.