*Please ensure you adhere to all marketplace guidelines and policies when processing your dropship orders.
If you are looking to set up automatic stock fields over FTP please visit this knowledgebase: Automated Supplier Stock Imports (FTPs)
If you want to set up Dropshipments for your supplier over FTP please continue through this knowledgebase.
The FTP Details section found under the Misc heading in the settings page is used for setting up FTP drop shipment for your suppliers (rather than sending the drop shipment over email):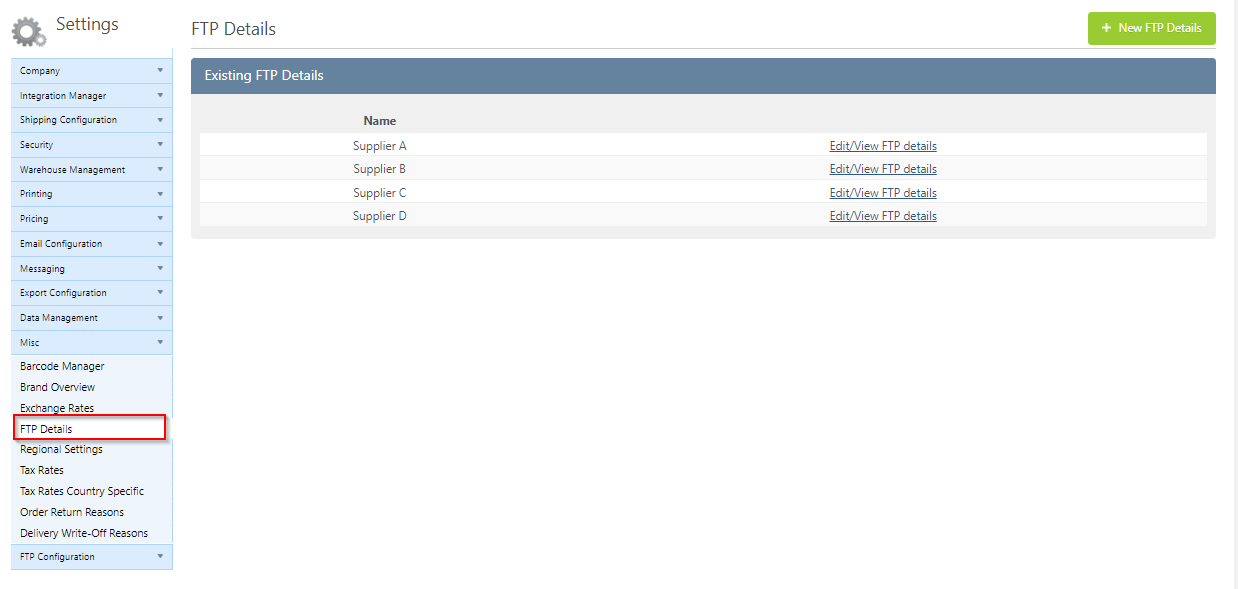 To set up Dropshipments over FTP you will first want to come to the FTP details page and use the "+ New FTP Details" button.
On this page you need to give your FTP details a name - so you know what supplier these FTP details are for - and then add the URL or IP address of the FTP into the Host field and the username and password into their respective fields so we can log into the FTP server.
Once this is setup you can go over to the Supplier that you want to set up and change the Export Template type to "FTP":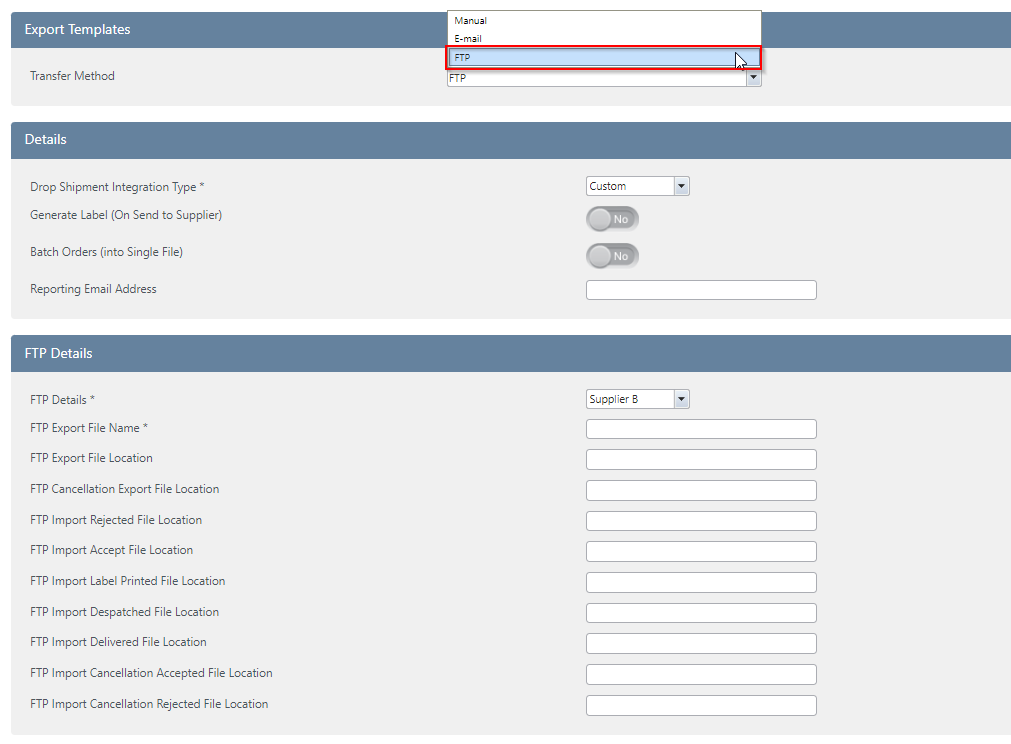 Once you set this to FTP you'll get a lot of new fields regarding what you want the FTP to do and also fields you can fill in regarding the file name and the location you want to send the file to. Not all of these fields will need filling in e.g. if you don't want to generate labels and send them to your supplier, the "FTP Import Label Printed File Location" field doesn't need filling in.
Please note: leaving any of the fields blank will result in the associated file being uploaded to the root folder of the FTP.
Fill in all the ones you believe are applicable but if you have any questions about these fields please get in contact with us and the support team can assist in finding out what you need.
Once you're happy with how this is filled in you will need to contact the support team as we will need to set you up a custom template to export the correct details to your supplier. Ideally, we will need an example file from your supplier of a file they would accept so that we know the fields and template they are expecting from us.