Our Royal Mail via NetDespatch Integration enables you to:
Produce Royal Mail labels in StoreFeeder
Send order information to your Royal Mail OBA account
Please note that you will need to create a separate NetDespatch Integration for your Royal Mail International Services.
To add a NetDespatch integration to StoreFeeder, first click on 'Settings'...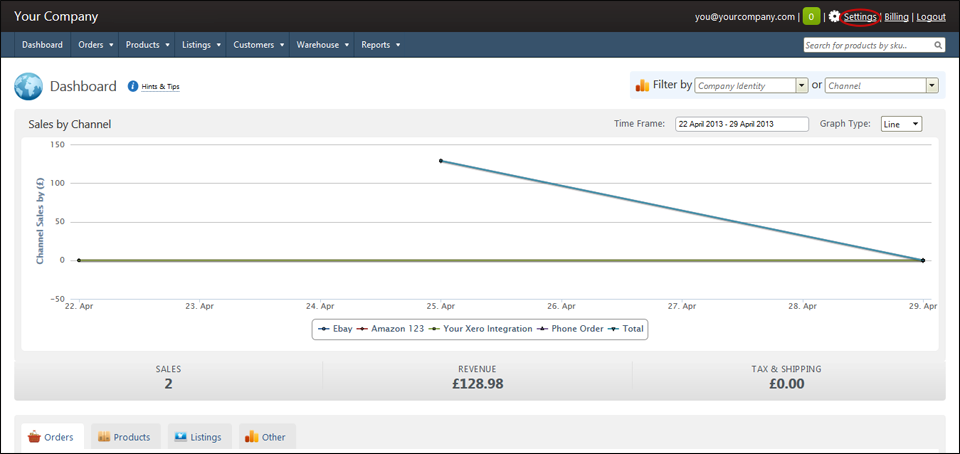 ...and click on the green 'New Integration' button as circled below.

Select the Integration Type of 'Courier'...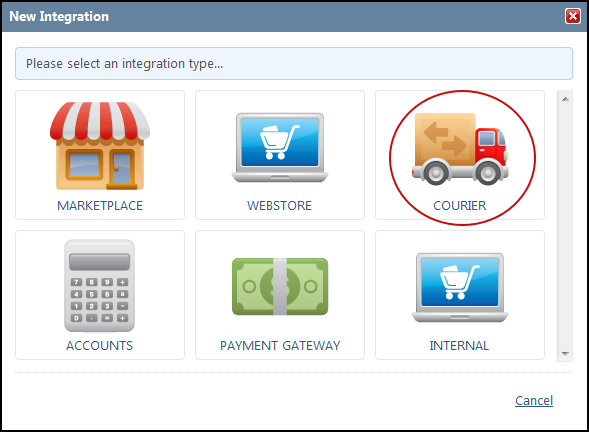 ...then select the 'NetDespatch' Integration.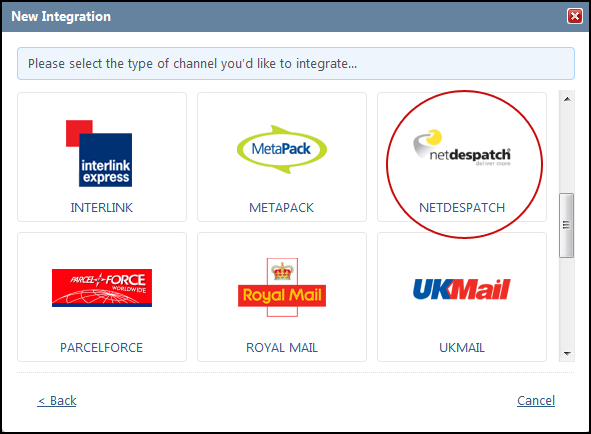 Enter a profile name for your NetDespatch Integration and click the '+ Add Integration' button.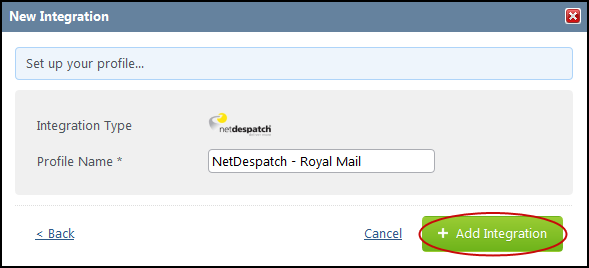 You will now need to link your Net Despatch account with StoreFeeder. To do this you will need your 'API Username' and 'API Password'.
Your API Username and Password will be provided to you by NetDespatch. If you are unsure or do not have this information please contact your NetDespatch account manager.
Enter this information into the relevant fields.
You will also need to enter your Royal Mail account ID into the 'Account ID' field and your Royal Mail PPI number into the 'PPI License Number' field.

Click the 'Save' button at the bottom of the page to complete the installation.
Now you have linked your Royal Mail NetDespatch account with StoreFeeder, you will need to create your shipping methods for this courier. For more information on this, please see this knowledgebase.