What's this Integration used for?
Our Xero integration enables you to:
Automatically send data information to your Xero account.
Set which order statuses will be sent to Xero
Specify which channels sales data will be exported for
Step by Step Guide
Step 1.
First, sign into StoreFeeder using your login details. You will then be brought to the 'Dashboard' and will see a yellow bar

at the top of the page indicating that you have sales channels that have not been tested. To begin the integration, click on the link in the yellow bar

.
If this yellow bar doesn't appear on your dashboard then look to the top right of the page for 'Settings'

then click 'Your Integrations'.

Step 2.
You will now see the 'Integration Manager' page and a list of all of your channels. To integrate StoreFeeder with Xero, click on 'Edit/View Integration'

. If Amazon does not already appear on this list then you will need to set up a new integration for it; you can do this by clicking the green button marked '+ New Integration'

. Both options have been circled in the pictures below:


Step 3.
If you are editing an already existing integration, you can skip this step.
If you are creating a new integration you will then be greeted by the following screens where you will need to pick the circled options.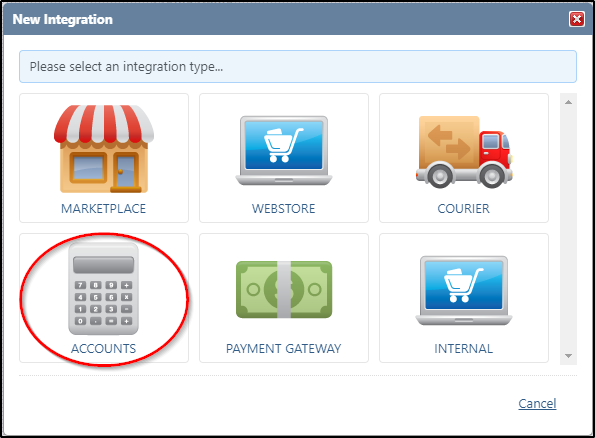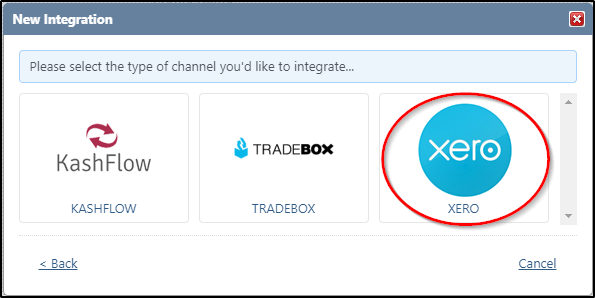 You will then be asked to input a name for the integration and if you wish to extend permissions to all users on your account. Once you have finished, click the '+Add Integration' to proceed.
Step 4.
You will now need to link your Xero account to StoreFeeder. First you will need to download the 'X509 Public Key' file. You can find the file by clicking the right hand circled link in the image below. Be sure to save the file to a location on your computer you can easily find, as you will need this file shortly.
Now you have the 'X509 Public Key,' file, click 'Link my Xero Account to StoreFeeder' as shown in the left hand circled link below.

You will then need to log in to your Xero account.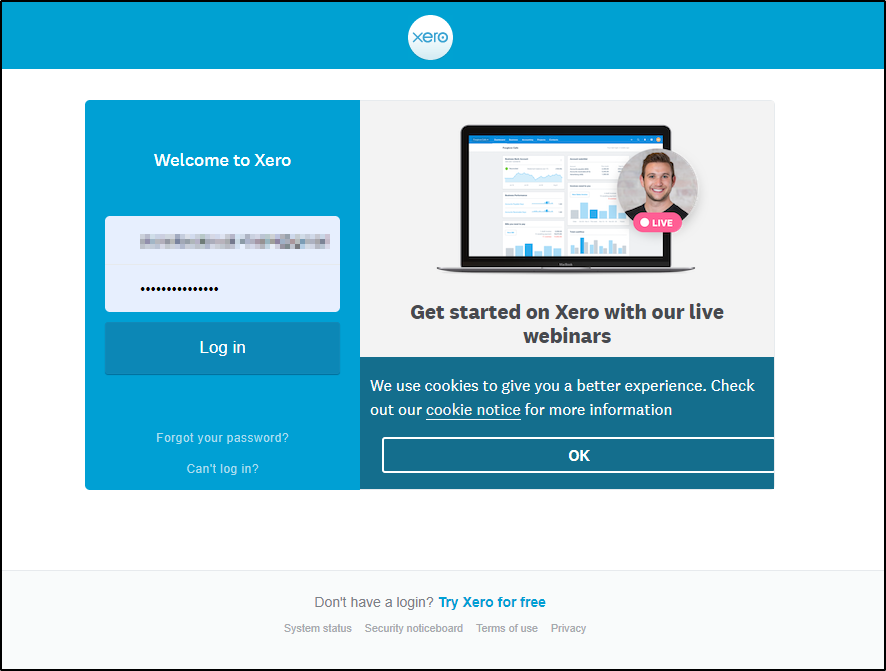 Step 5.
Once you have logged in, you will need to add StoreFeeder to Xero as a 'private application'. Next select the organisation that the StoreFeeder App integration will be used with.
Next, select the option to 'Upload Certificate File', click the 'Browse' button and upload the X509 Public Key file you downloaded from the Xero integration page in StoreFeeder. Finally, read and agree to the third party terms and click the 'Save' button.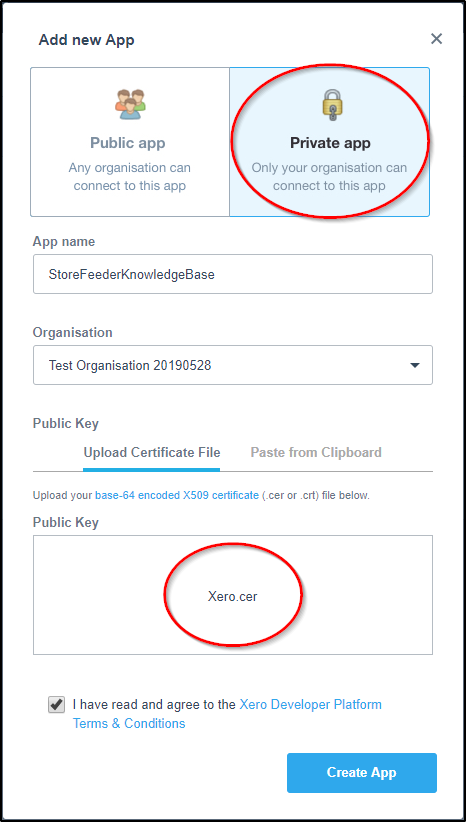 StoreFeeder will now be added as an application to your Xero account and you will have been provided with 'Consumer Key' and a 'Consumer Secret' codes.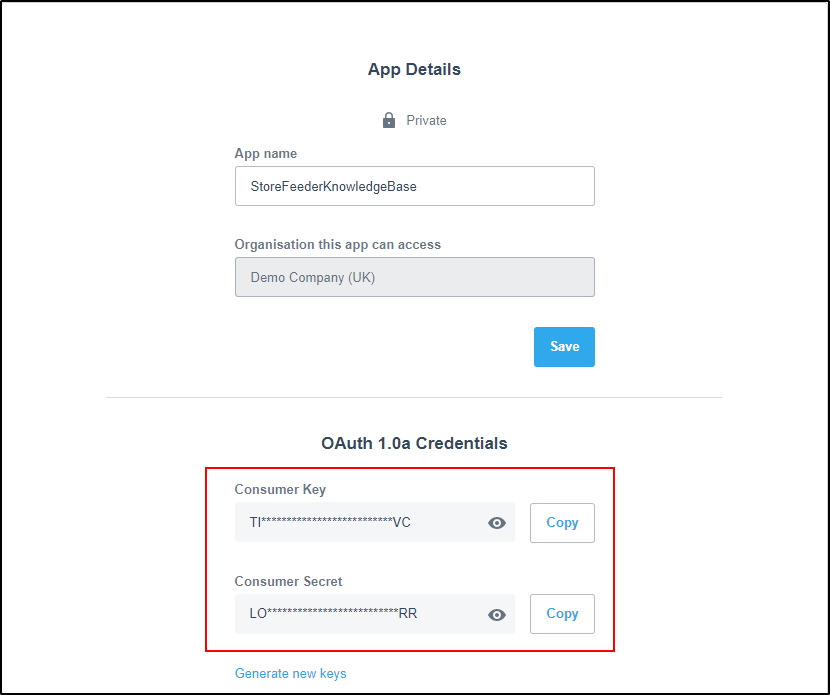 Step 6.
Copy the codes you just obtained in to the corresponding fields in your Xero integration in StoreFeeder, set the channel to 'Active' and click the 'Save' button.

You should see that the Xero integration has tested successfully!
Finishing Up
Now that you have finished linking Xero and StoreFeeder there are just a few extra bits you need to do within StoreFeeder.
The first thing you'll need to do is to select the 'Order Statuses to Export' for this channel. These will determine which orders are sent to Xero. To add the order statuses to the list, simply find them in the list and click on them to add them.

The Second thing you'll need to do is select if you would like StoreFeeder to export your orders to Xero as an order is changed to a selected export status (Transaction Per Order) or once a day (Transaction Per Channel Per Day).
Click the 'Save' button once you have selected the settings you require.

Finally, In the 'Xero Settings' tab, you can specify exactly what information is exported from each of your channels to your Xero account. You will see all active integrated channels in the 'Channel' column. To enable a channel for export to Xero, set the option in the 'Export Orders' column for that channel to 'On'
The 'Xero Account Code', 'Xero Account Shipping Code' and 'Tracking Option Values' are all downloaded from your Xero account at the point of integration. The values that you can select for these options all relate to the information you have setup.

Once you have set what information will be exported, click the 'Save' button to finalise the integration.