In StoreFeeder, there are a variety of email settings that can be set to notify your customers of their deliveries.
First, navigate to ('Settings'>'Email Configuration'>'Email Settings') and you will be taken to the 'Company identity Email Settings' page, which will display your default company, or your list of company identities if you have more than one.
If you haven't set up your Company Identity yet, click the green '+New Email Setting' button to create one.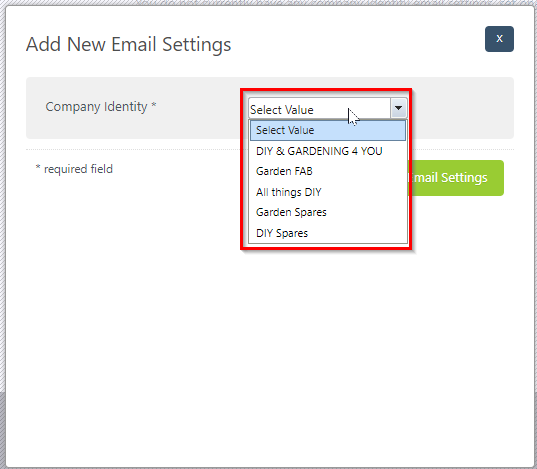 Select the Company Identity, the click 'Edit/View Settings' to be presented with further settings. Firstly, email settings: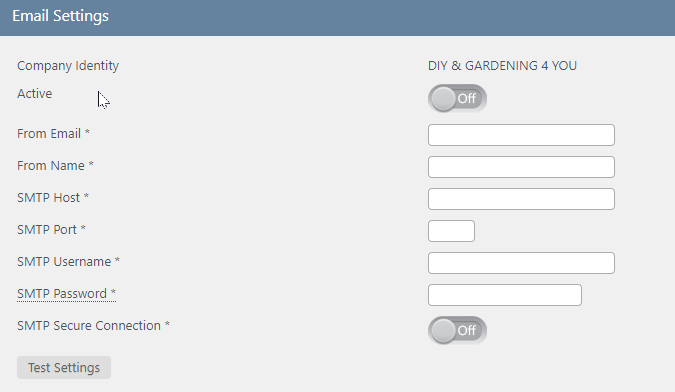 Here you will need to input your SMTP settings for your email client, in order for us to access and send emails to your customers automatically on your behalf. You will be able to find this information in your email client settings or configuration.
You can click the 'Test Settings' button at any point to test whether StoreFeeder is able to establish a connection.
Below these settings are the 'Company Identity Profile Preferences':

When you change a switch to 'On', an email notification will be sent to your customers once their order reaches that status:
Complete (Ready to Pick): Informs your customer the order has been accepted and is ready to be processed.
Assigned: This triggers when the order has been moved into a pickwave. the email will notify your customer that the order is being picked and packed ready for despatch.
Despatched status: Notifies your customer their order has been marked as despatched.
Shipped by Supplier: Order has been shipped by the supplier (non-Amazon)
Shipped by Amazon: Order has been shipped by the supplier (Amazon only)
Returned: Notifies the customer their returned product has been accepted.
When you switch 'Despatched Status' to 'On', the 'Shipped by Supplier' and 'Shipped by Amazon' options will become available to select.
Once you have completed, click the 'Save' button at the bottom of the page.