Instead of searching for your data in StoreFeeder from an individual page, you can now search for it from a single location. You can search for:
Orders
Products
Pages in StoreFeeder
The StoreFeeder Knowledgebase
To use Search Everywhere, click on the search bar in the top right of the page…
…and begin typing to search for your data.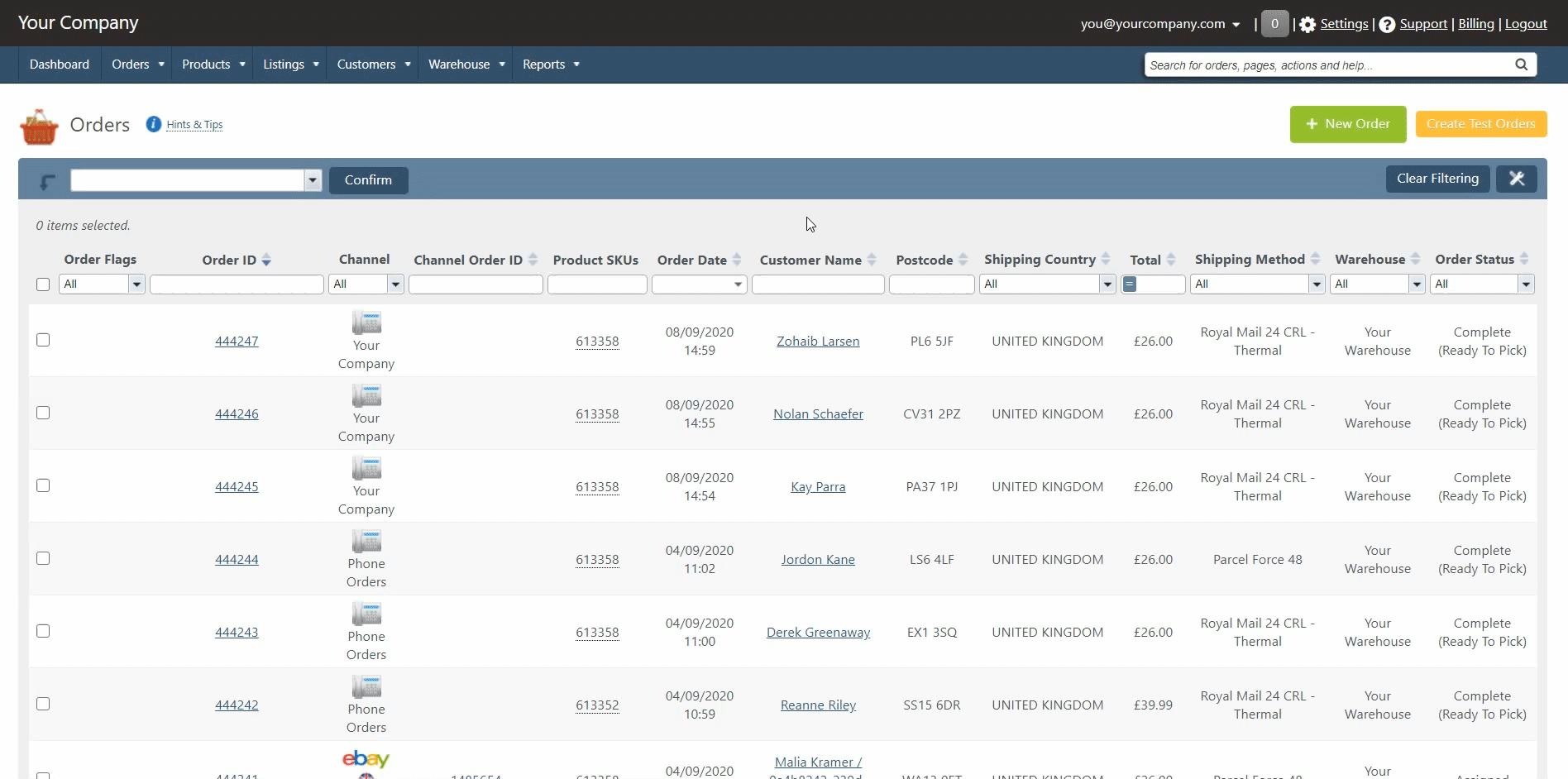 You can also use Search Everywhere to jump to a particular page in StoreFeeder or to search the knowledgebase.
Type the page name or area you need help with into the search box to be shown results on pages and help.
Search for the page in StoreFeeder you want to visit by typing the name into the search bar...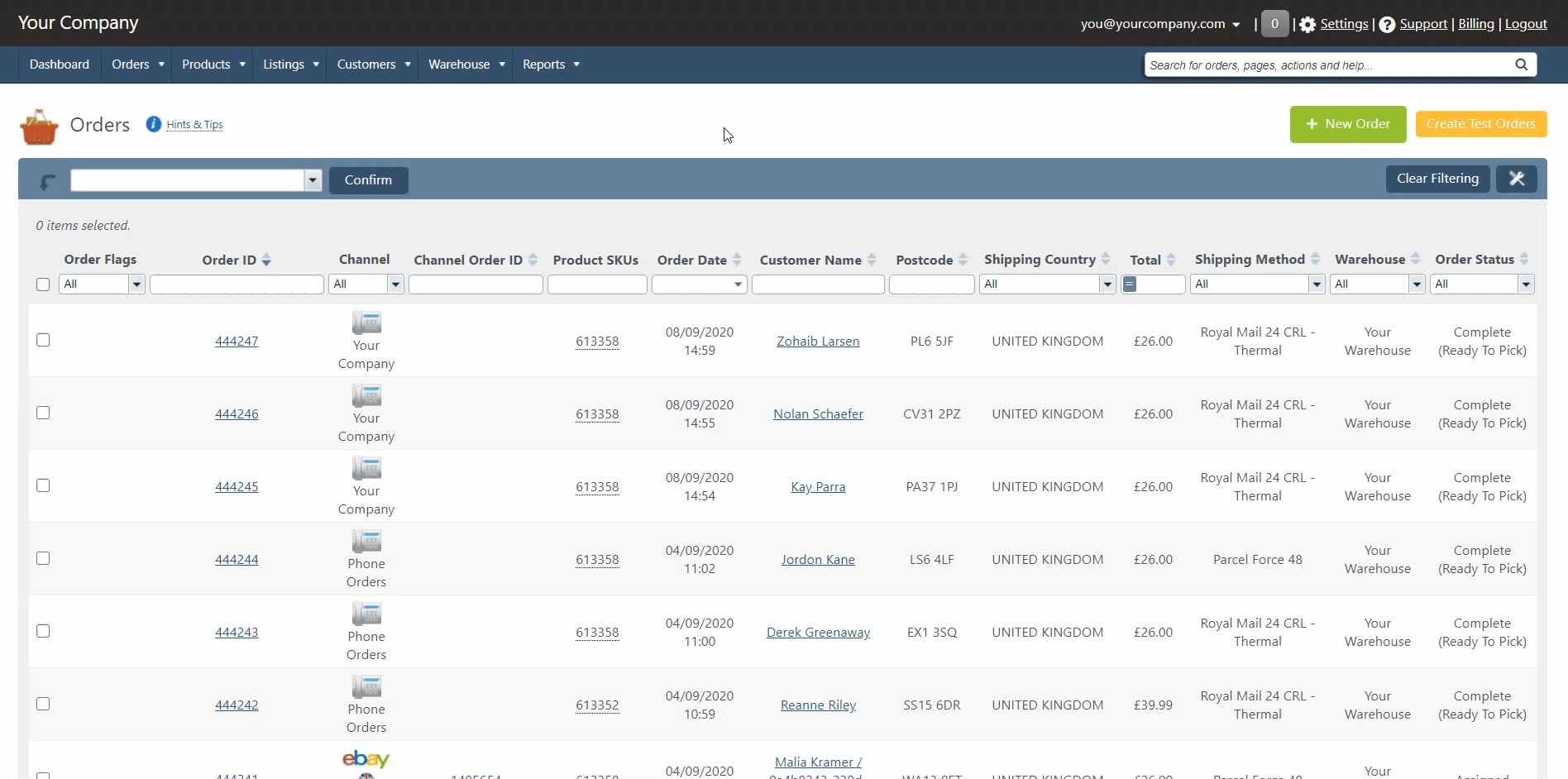 ...or if you need help on a subject, enter that into the search bar to see links to relevant knowledgebase articles.