The purpose of this guide is to show you how to integrate Shopify with StoreFeeder.
Our Shopify integration will allow you to:
Download your Shopify orders
Mark Orders as despatched on Shopify
Update your Shopify inventory to match with StoreFeeder's inventory
Create new Shopify listings and import old Shopify listings
How to integrate
If you haven't already you will need to create a Shopify integration. To do this navigate to settings and your integrations. It should look like this:

From here press the new integrations button then webstore and Shopify respectively. Once the integration has been added you will need to populate the "Access token" field and the "Store Name/URL". To do this we will need go to your Shopify store and enter the apps section.
Once here we will need to press the develop app button.

On the next screen hit "Create an app".

A box will popout, on enter "StoreFeeder" as the name and hit "Create app".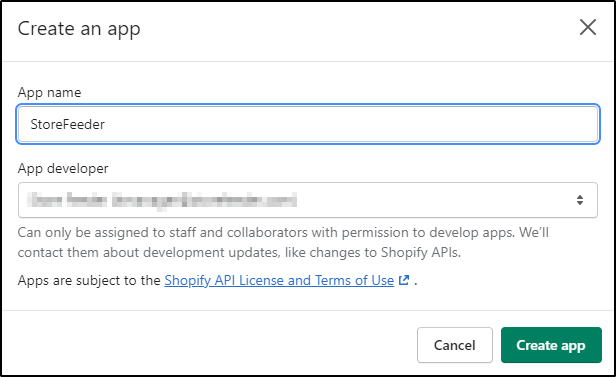 Then you will be greeted with the following options, press "Configure Admin API scopes".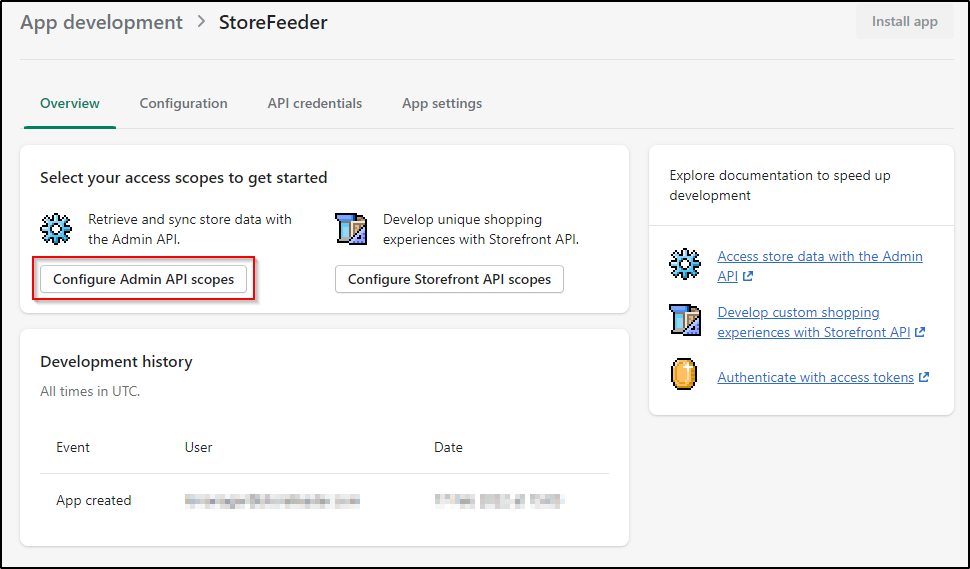 This is where you will set all the permissions StoreFeeder will have, please tick ALL AVAILABLE scopes options on this page.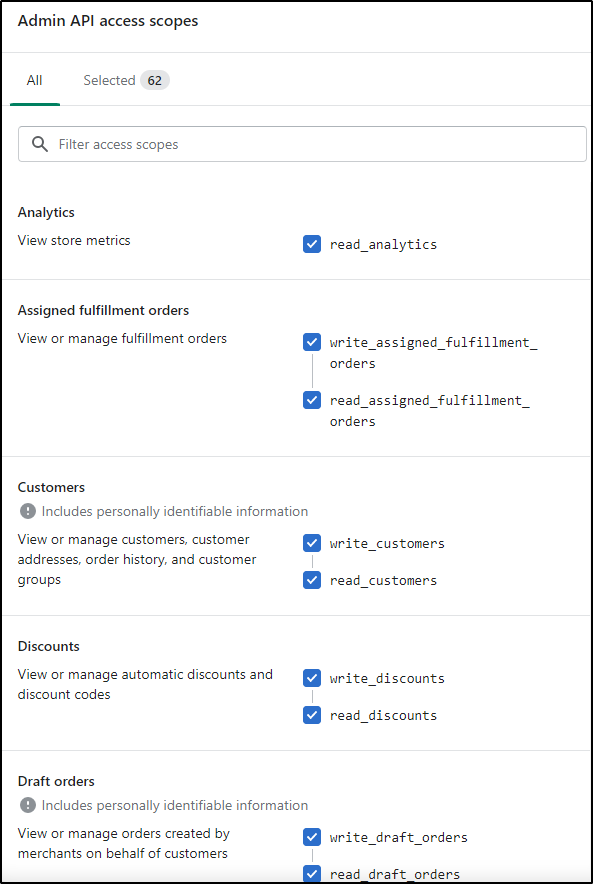 Once this is done go to the "API credentials", next hit the install app button on the page.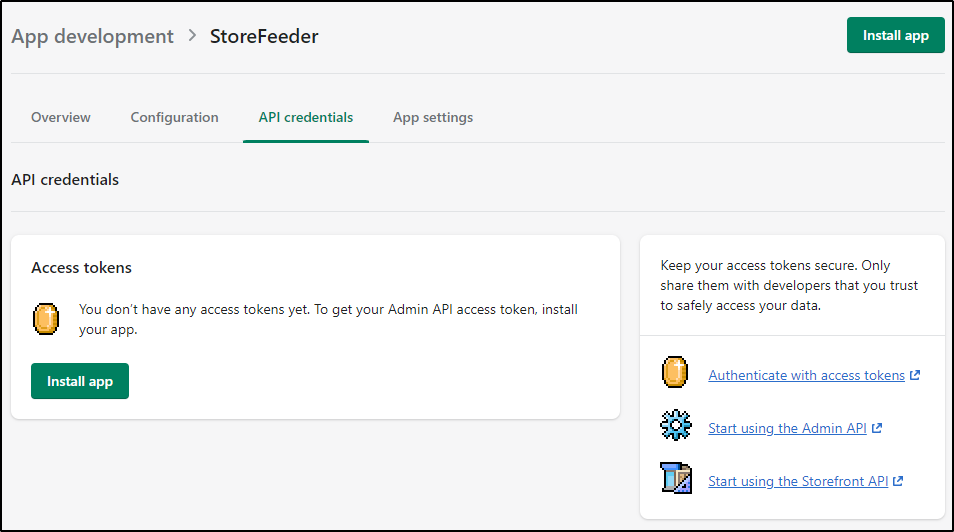 Once you've done this the page should now display an access token that can only be seen one time. You should make a note of this token at this point in time.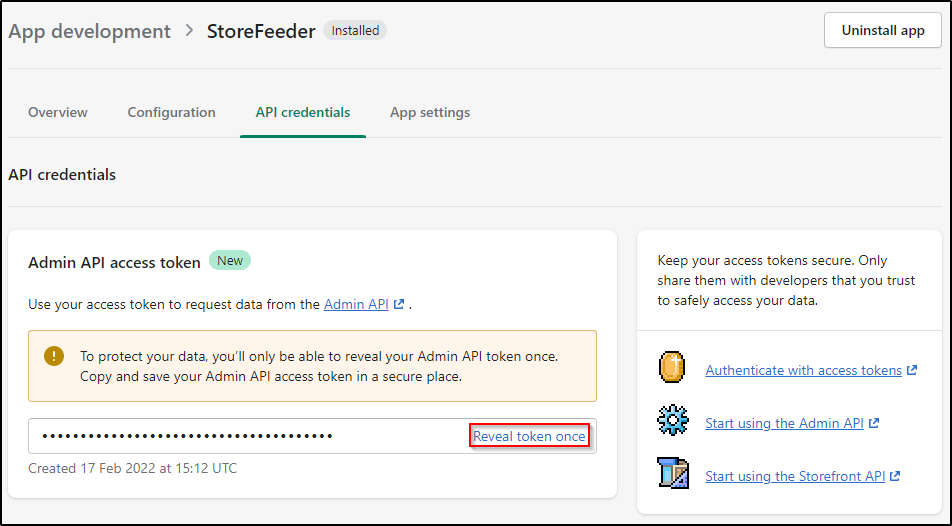 Take this token and put it in the "Access token" field in StoreFeeder and hit test connection, if followed this should show you a green success message and you can save the page. You have now integrated Shopify with StoreFeeder.