How to fix your shopify integration Shipping Updates:
login to your shopify and go to settings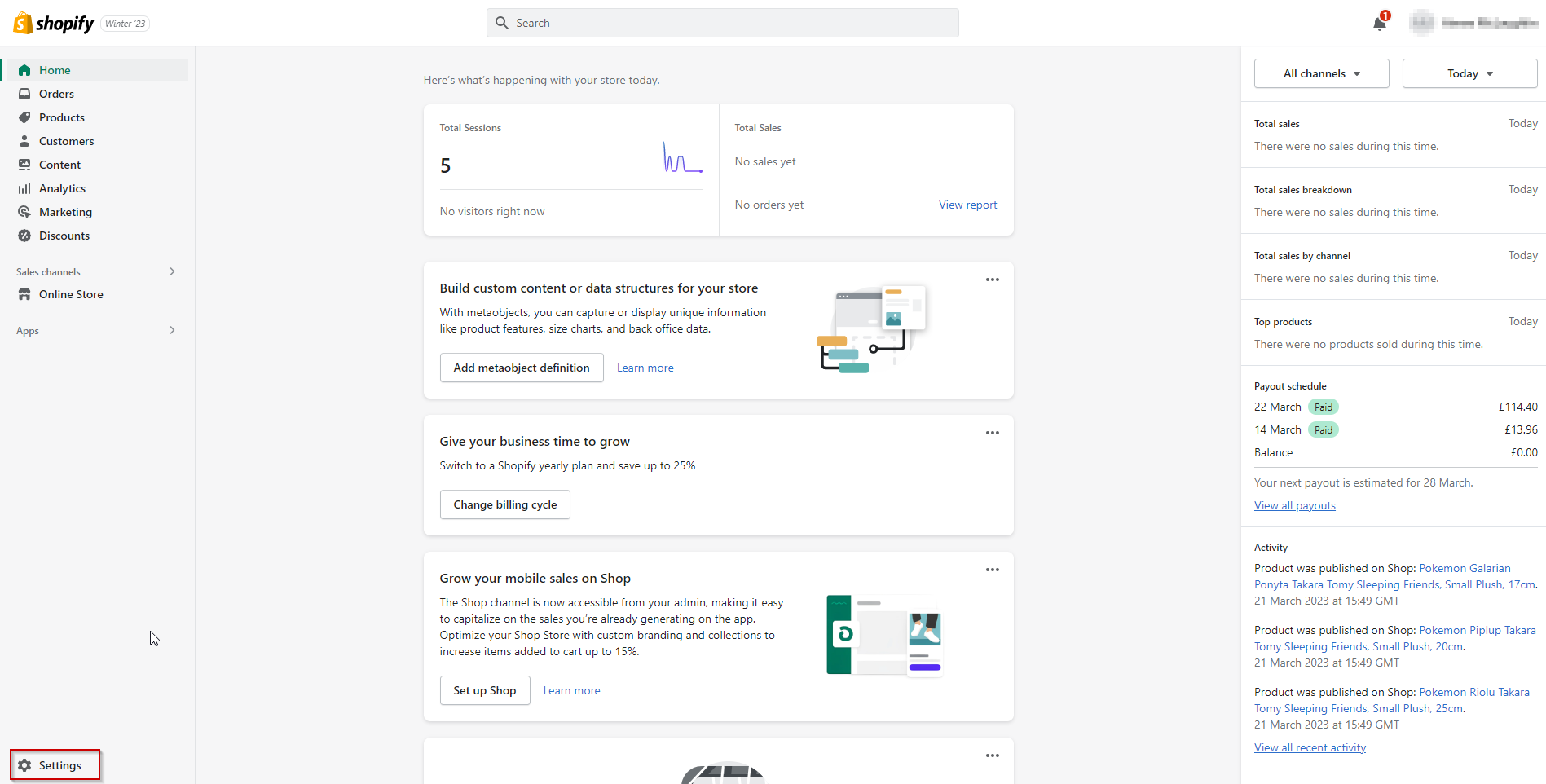 From here go to your Shopify store and enter the apps and sales channels section.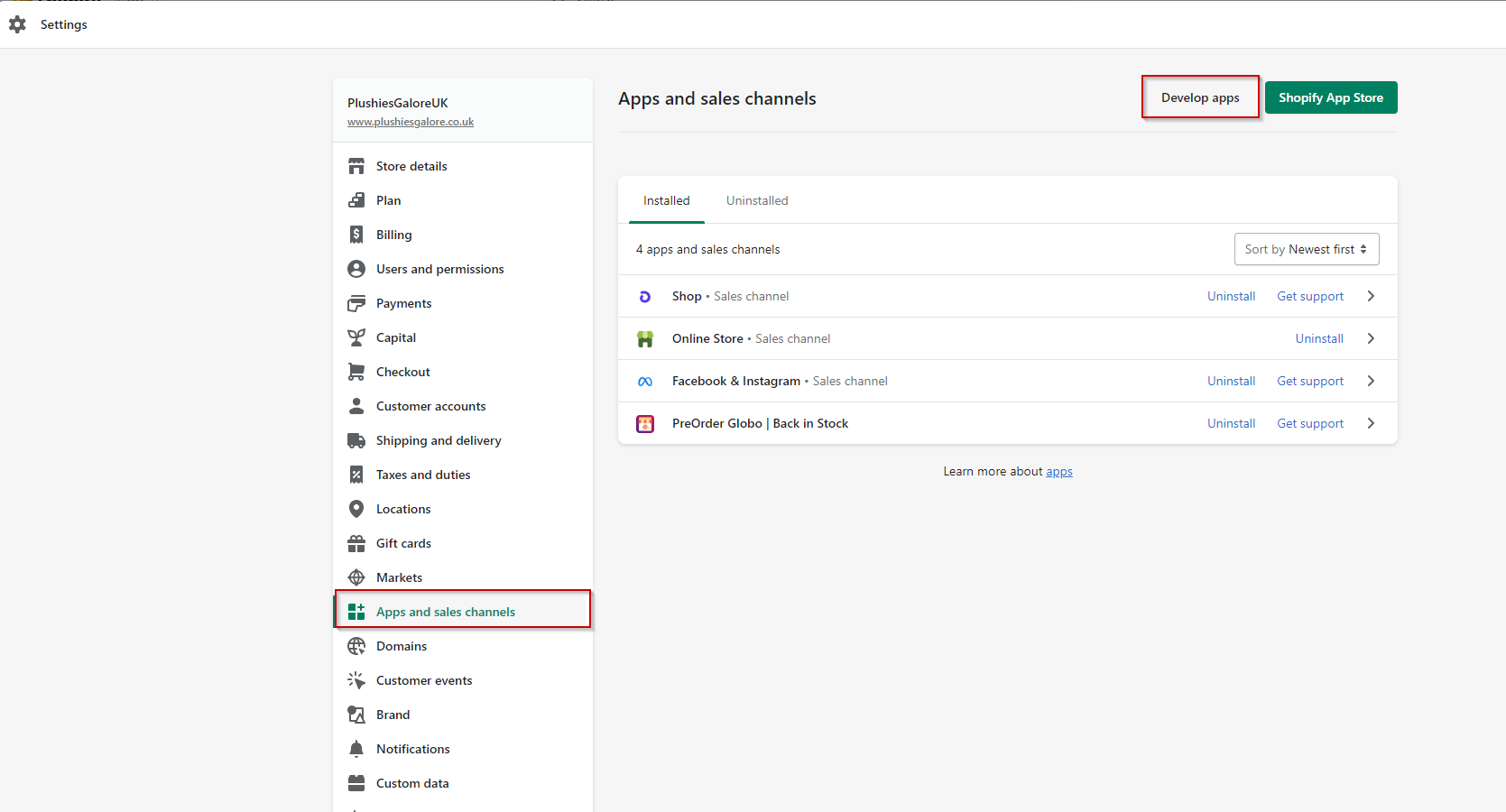 Once here we will need to press the develop app button.

Click on your SF app (or whatever you have named it) and once open, click on Configuration

Then click on Edit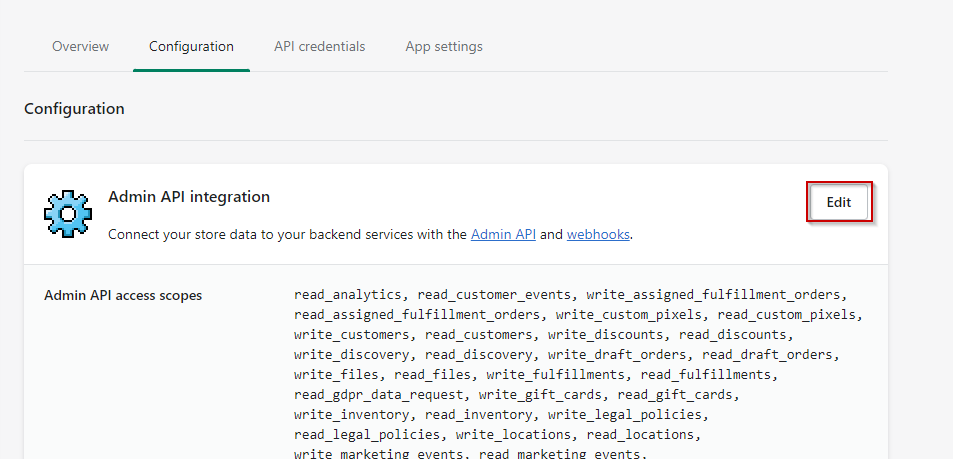 You should ensure that all fulfillment scopes are ticked, however we would recommend that you tick everything.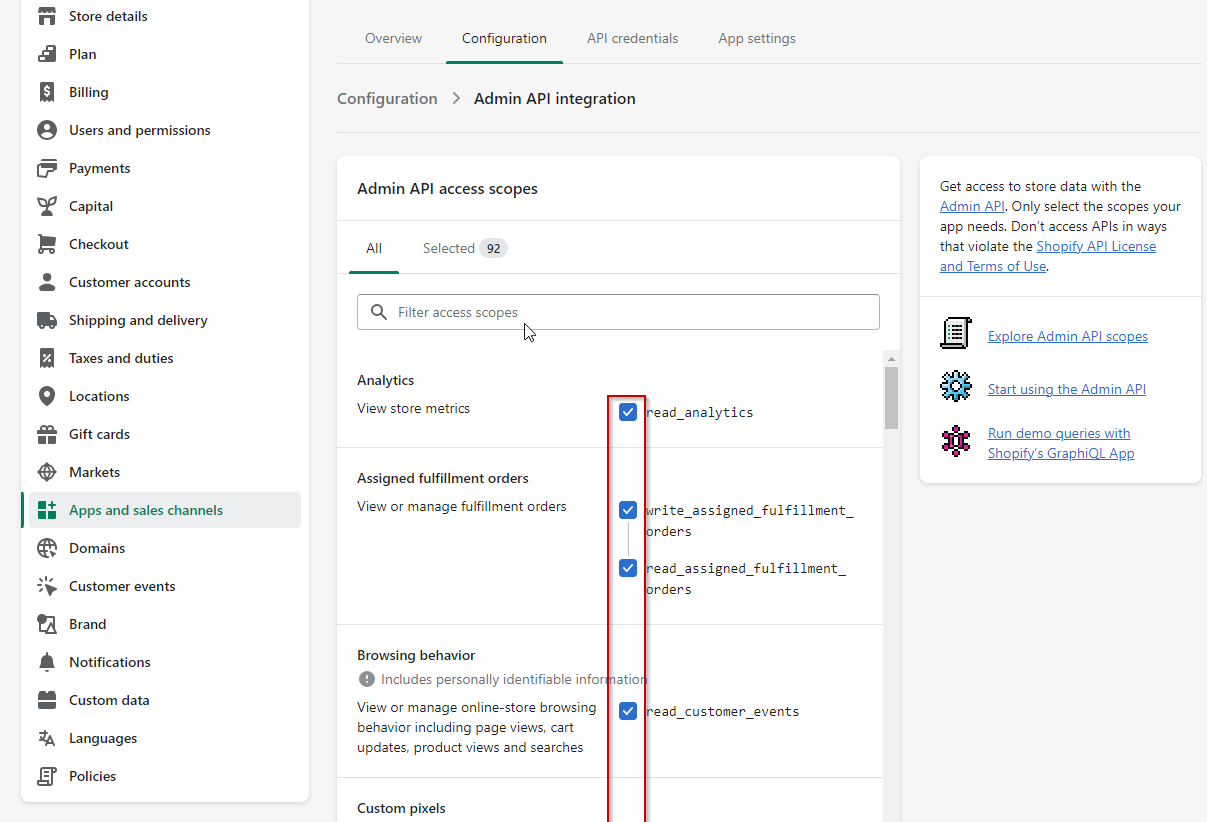 Finally click on the save button