StoreFeeder allows product mapping to listings in order that stocks can be synchronised between the two.
When you first activated your channels within StoreFeeder, your active listings will have downloaded automatically and will be showing in the 'Listings' section of your StoreFeeder account.

You will now see all your listings from all of your channels. You can change which listings you can see by clicking on the appropriate channel in the 'Channels'
drop down box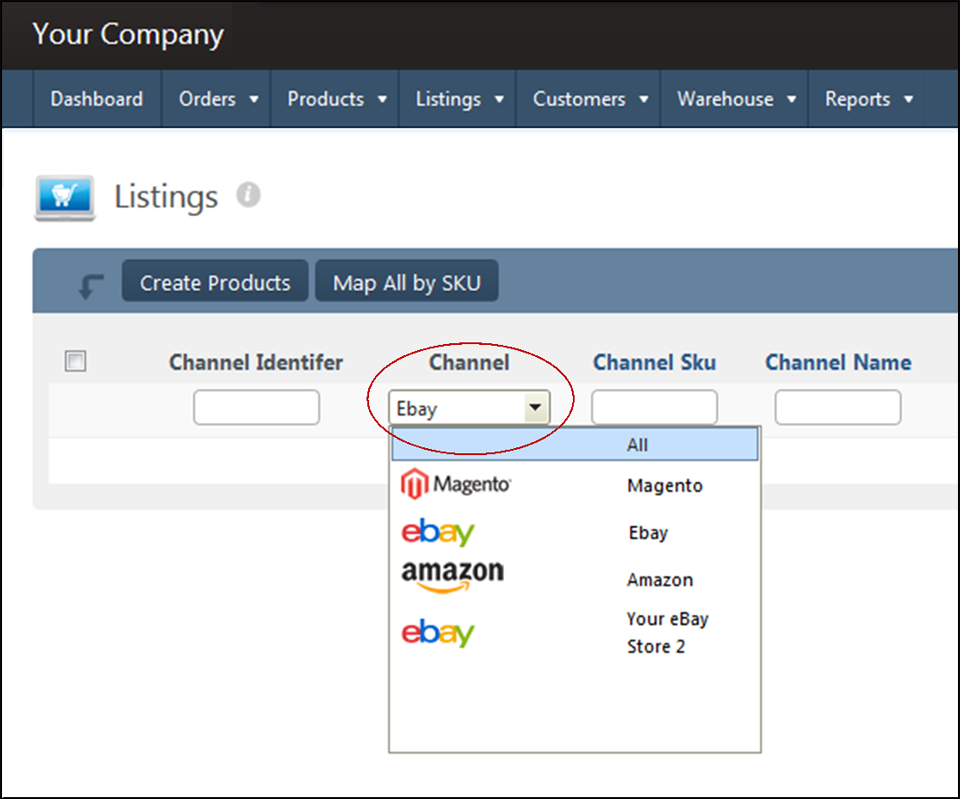 Select the channel to which you wish to map a product and product you wish to map, then click the 'Create/Map' button. This will take you to the 'Map or Create' screen.

On the 'Map or Create' screen, you can link to a product if there is a matching product inside StoreFeeder. To do this, search for the product in the search bar using either the product's name or SKU then press the 'Search' button as highlighted below.

Then select the product that matches the product you are listing from the list and click the select button.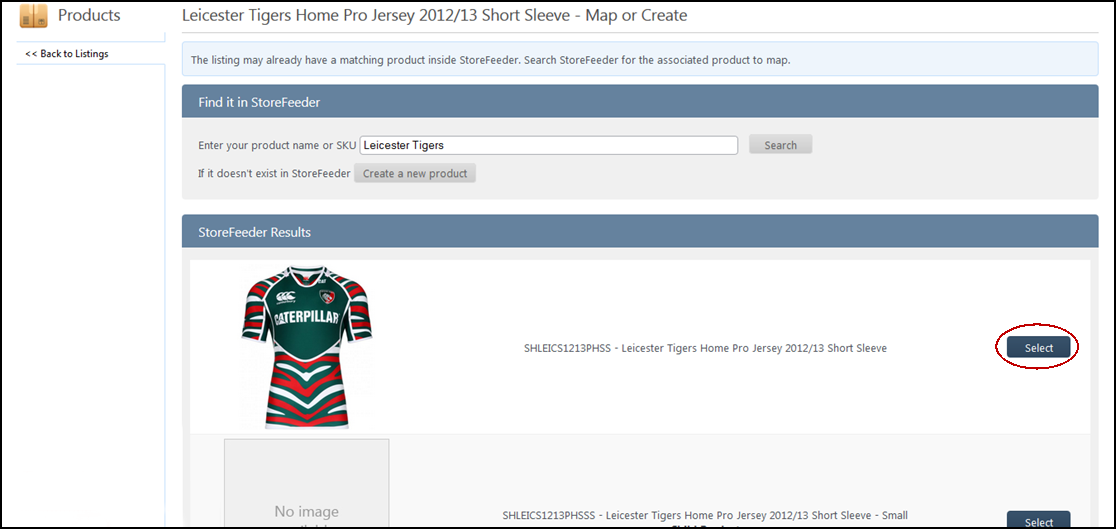 If the product does not exist inside StoreFeeder, then it needs to be created. To do this, click on the 'Create a new product' button as shown below.

This will create and map the product in StoreFeeder. A grey 'linked-chain' icon will now appear in the Mapped column indicating the product has been successfully mapped to a listing.