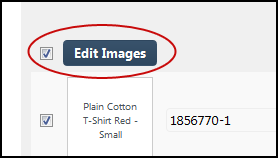 The Variant Listing Grid in StoreFeeder allows you much greater control over what images you send up to your channels, including assigning an image to all your products, different images to certain variants or choosing not to send an image to a listing at all. Currently, the Variant Grid is supported on these channels:
BigCommerce
Amazon
eBay, including international marketplaces
To access the variant grid, click on the 'Edit Images' button on the 'Variants' tab of your listing page, as shown below.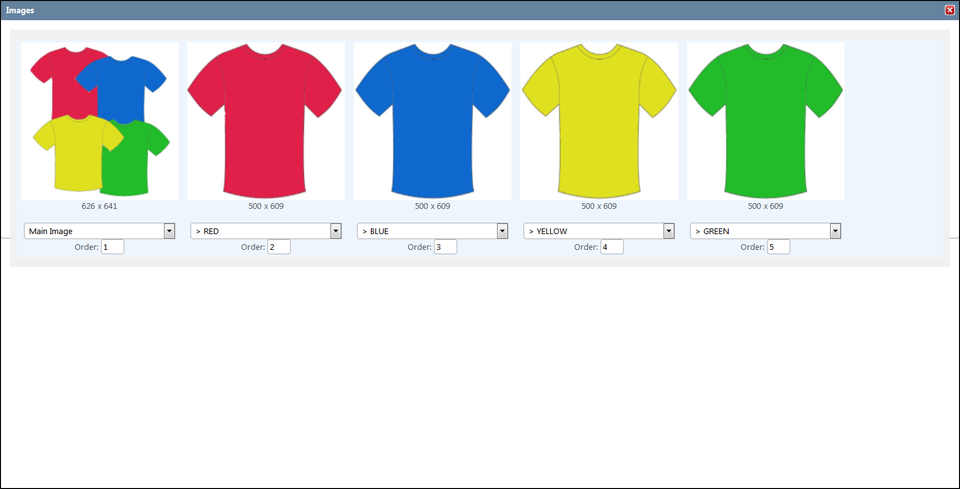 You will see all the images you have uploaded to this product. If you require the addition of more images at this point, you will need to return to the product information and upload them on the 'Images' tab.
If you are uploading images that will be uploaded to listings on eBay, the image size will need to be greater the 500x500 pixels.
All of these images will be selected if you have uploaded the variant images to the parent product. The images will appear un-selected (greyed out) if you have uploaded the images to the individual child products.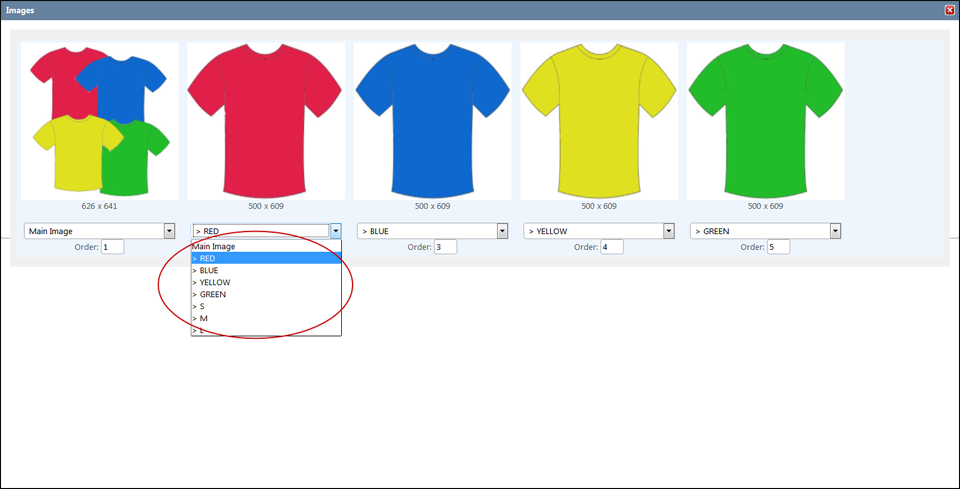 If you want to assign an image to a variant, simply click on the drop down box, as circled below, and select the variant attribute that you wish for the image to be assigned to.
You can only assign one variant attribute to an image, but you can assign multiple images to an attribute.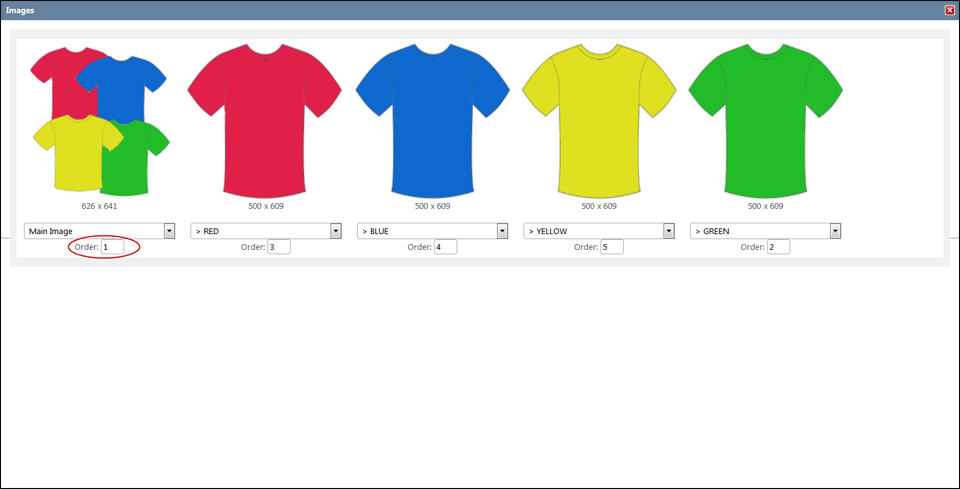 You can also change the order in which you would like the images to appear. To do this, just enter the numerical order you want the images to appear in using the 'Order' option as shown in the image below.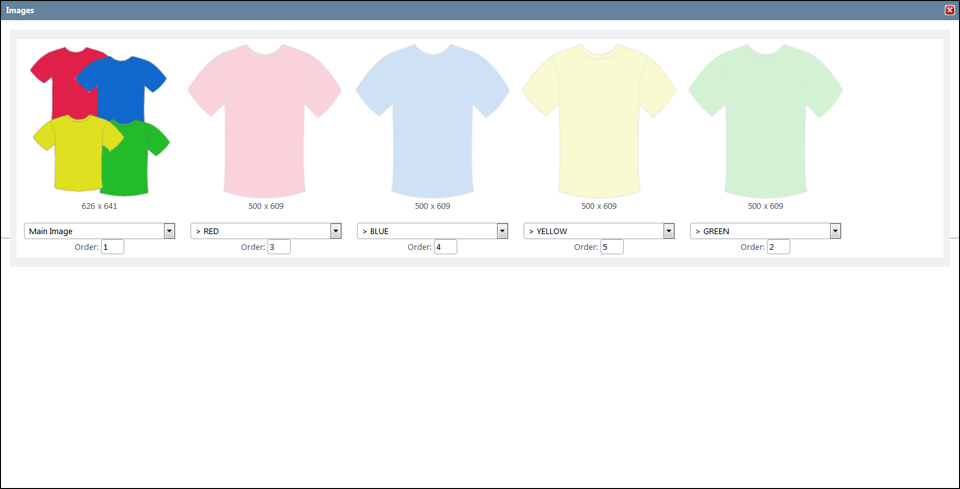 Finally, you can also choose images that are not to be uploaded. To do this click on the image itself. Once is has been deselected, it will appear 'greyed out' as shown in the below image.
When you have set up your listing image assignment, order and selections, click outside of the 'Images' window to continue with your listing.