For DX integrations, we now support both DX Secure (B2C) and Business to Business (B2B) deliveries.
To integrate your DX courier account with StoreFeeder, Navigate to ('Settings') and click the green 'New Integration' button. Then from the 'New Integration' window, click the 'Courier' icon: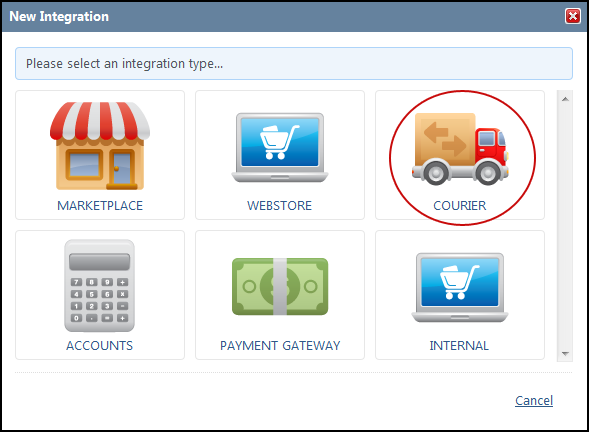 From the list of couriers, select 'DX Express':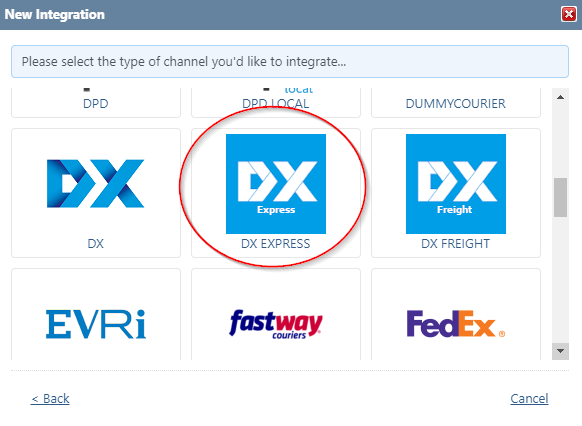 On the next window, you can rename the integration if you wish. When ready, click the 'Add Integration' button.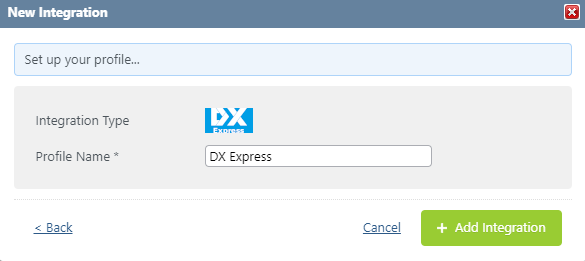 You will be directed to the 'Integration Details' page for DX Express.
Under the Integration Profile section, Enter your API Username, Account Number and API password. This information will be available in your DX account.

The below button can be used to import services that are specific to your DX account. Once imported, these services will then appear in the services dropdown on the shipping method page.

Click the 'Save' button to complete the integration.