What's this Integration used for?
Our Xero integration enables you to:
Automatically send data information to your Xero account.
Set which order statuses will be sent to Xero
Specify which channels sales data will be exported for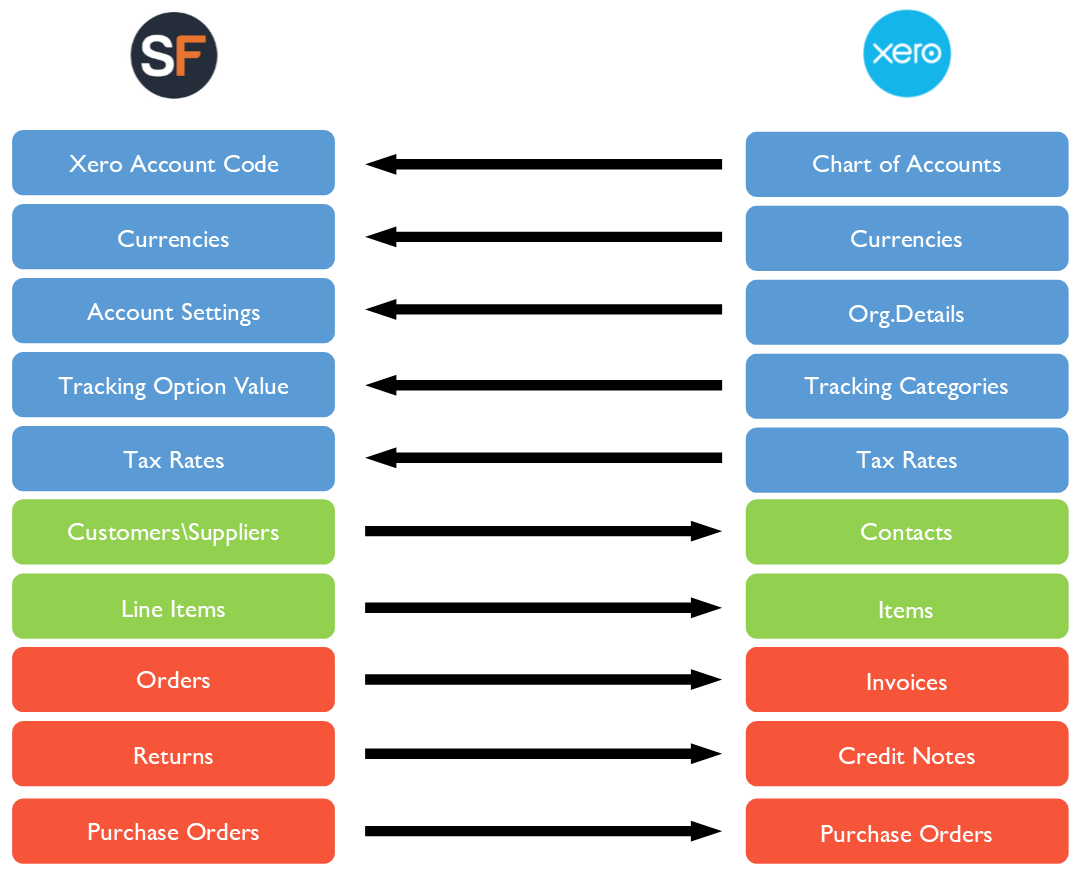 Below you will find links on how to link and configure StoreFeeders Xero integration
Setting Up Xero
Using Xero
After you have configured the Xero settings above everything is automated and day to day you shouldn't really have to do much if anything at all.
If you make any changes on your Xero backend you may need to update your settings in StoreFeeder to pick up any new codes etc. This can be done by following the instructions to configure Xero above.
On the occasion something does go wrong, please refer to the FAQ or troubleshooting article below. As as always please feel free to contact our support team if you have any questions that aren't covered by our guides and we will be happy to help and get them in for the next customer.
Troubleshooting Xero