Why has my order generated more than the required amount of labels?
The most common cause of this issue is incorrectly set packaging sizes.
Please make sure you have done the following:
Packaging sizes have been set up correctly as per the guide here: Packaging Sizes
Packaging size has been correctly assigned to the product within StoreFeeder.
How can I assign packaging sizes to my product?
In StoreFeeder go to Products > Manage Products and select the product you wish to assign packaging sizes to. Inside the product select 'Shipping & Handling'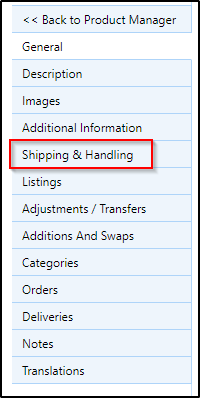 From here we want to look at the 'Packaging size' and 'Packaging Quantity' options. Select the package size applicable to the product from the drop down menu, once this has been done enter the quantity of product this packaging size could contain.

So the screenshot above would mean that 3 of this product could fit inside my packaging size of parcel.