To create a purchase order in StoreFeeder you need to go to "Products" > "Purchase Orders".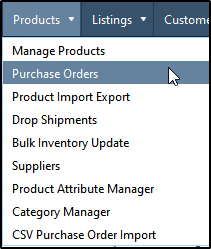 From here press the "New purchase order" button.

After pressing the button you should be greeted with a screen that looks like this.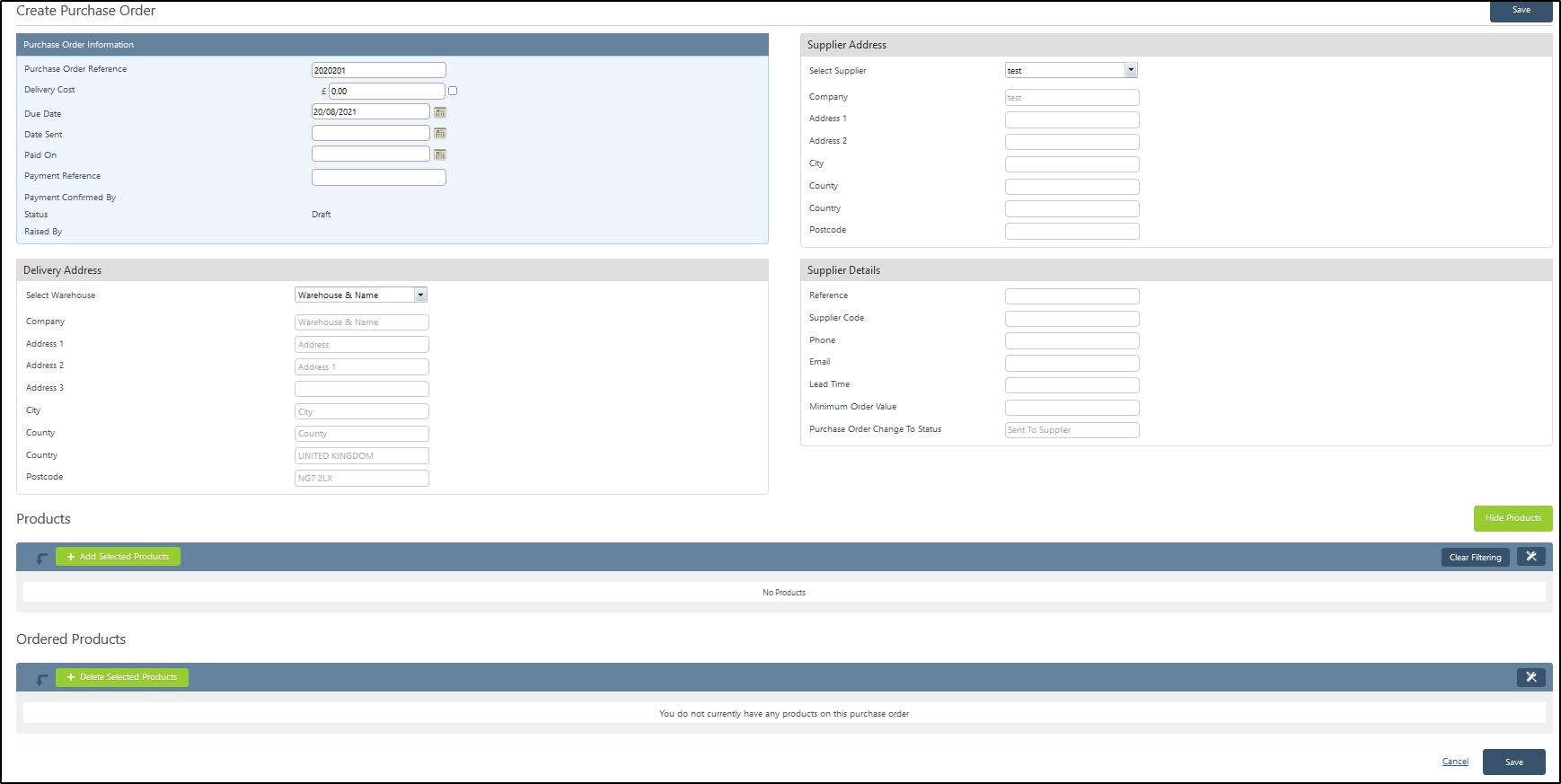 From here we can begin the purchase order process
How do I select my supplier?
You can select your supplier by clicking the drop-down "Select Supplier" under the "Supplier Address" section.

This will take the information you have put against the supplier and populate all the below address lines and company names.
How do I select my delivery address?
You can select your delivery address by clicking the drop-down "Select warehouse" and pick the warehouse that you want it delivered to.

It will pull the address information from the settings you have put against the warehouse.
Adding products to the purchase order
To add a product to a purchase order scroll down to the products section. You can use the filters to search for the products you wish to add, once this has been done you can select the product by checking the box on the left-hand side and entering the quantity in the box.
How do I send the purchase order?
Once you have finished a purchase order and saved it StoreFeeder will take you back to the grid. If you scroll to the right-hand side you will see a send purchase order button.

Once this is pressed an email box will appear containing your suppliers' information and a generic email template. You can edit this as you please and then hit send.