Integrating with DHL Parcel UK through StoreFeeder is a simple process.
First, on the settings page, click the green 'New Integration' button. Then from the 'New Integration' window, click on the 'Courier' icon.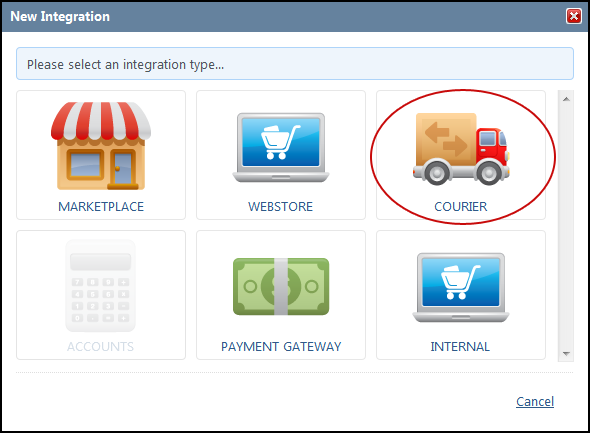 Then from the list of couriers, click on the 'DHL Parcel UK' integration.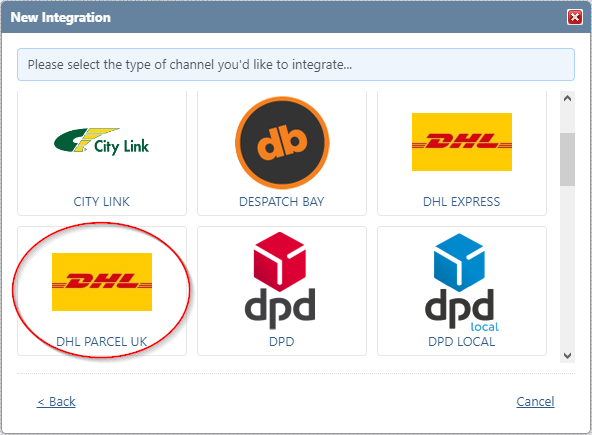 Now give the integration a name (it will be 'DHL Parcel UK' by default) and then click on the 'Add Integration' button.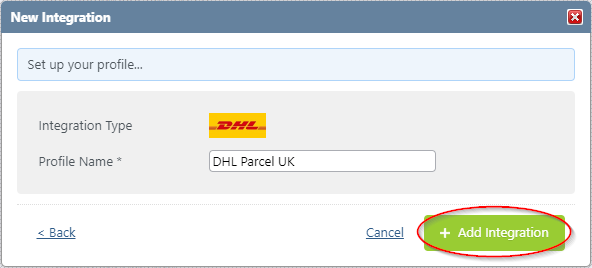 You will now see the 'Integration Details' page for Dhl Parcel UK. Enter the username and password you use to access your iConsign account online into the 'API Username' and 'API Password' fields respectively or any other account you have been supplied with by DHL. You will need to contact your account manager at DHL to ask for 'API Key' that is required for the connection.

Click the 'Save' button to complete the integration.
For sending with DHL Parcel UK it is important to properly configure Courier cut off times. Please follow this article to set them up.
Important note: Deferred DHL Parcel UK services are not supported in StoreFeeder yet. It is currently under investigation and planned for further development.