This guide will cover how to set up Amazon Shipping within StoreFeeder, Please note: This is for shipping directly with Amazon and not setting up Amazon's Buy Shipping.
Getting Started
Our first step will be creating the integration, to do this simply navigate to your settings within StoreFeeder by clicking here:

This should take you through to your integrations page by default. From here press the add integration button:

This will pop out a window where we will select "Courier" > "Amazon Shipping" (Not amazon logistics) > Enter the name you wish to call the integration > press "Add integration"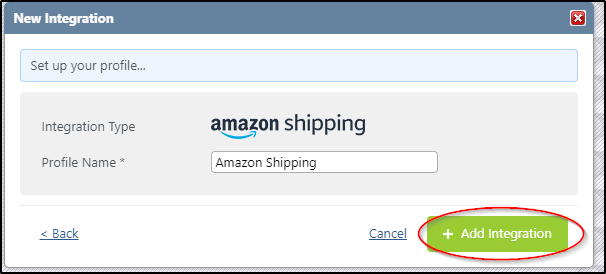 Configuring the integration
Amazon Shipping will use your Amazon channels credentials in order to despatch items, so provided you have both permission to use Amazon Shipping and an arranged collection then it's as simple as selecting the channel you have that arranged for from this drop-down:

You will need to ensure that your packaging sizes are corectly set up. This is NOT your product sizes as they are applicable for FBA.
Setting up shipping methods and rules in StoreFeeder
Although the integration is now set up and valid for use you will still need to create new shipping methods and rules for StoreFeeder to apply to orders. Please check out our other knowledgebases on rules and methods here: