To link to the eBay Catalogue, you must first connect your integration to the new API, which can be done in the integration settings page via the section titled Link your eBay account (new API).
Once this is complete, the listings page will display a button in the top right of the page labelled Link to Catalog Product

Clicking this button will open a new dialogue box that allows you to search the eBay catalogue for matching products. You can search by product title, GTIN, MPN or ePid.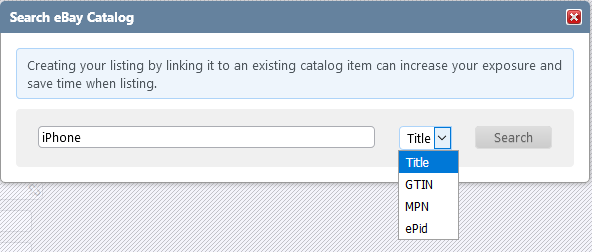 Once you have located the correct product, you can view more details using the link underneath the product image, view the listing on eBay using the link in the title, and link the product to your StoreFeeder listing using the Select button. Linking the product will change the listing title and EAN to match the selected product.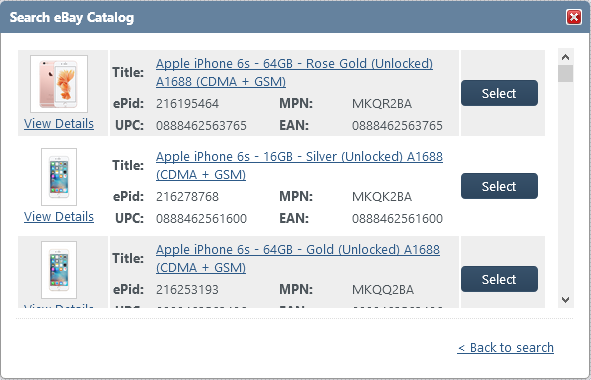 For variant listings, the Link to Catalog option can be found for each variant in the Variants tab of the listing page

By providing individual identifiers for each listing, it is possible to link multiple variants to the catalog in bulk by hovering over the eBay Catalog header and clicking the button illustrated below: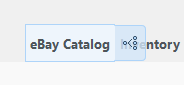 The products will only be linked if a single matching product is found.