Once you have integrated an eBay store with StoreFeeder, you will want to import your eBay Store Categories into the system. To do this first navigate to your eBay integration ('Settings > Your Integrations') and click 'Edit/View Integration'. Now click on the 'eBay Store Categories' tab on the left of the page.

You will see the eBay Store Categories page. To import your categories, simply click the 'Import' button.
Your Store Categories will now be visible in StoreFeeder. Clicking on the '+' button next to the category name will allow you to view the expanded sub-categories.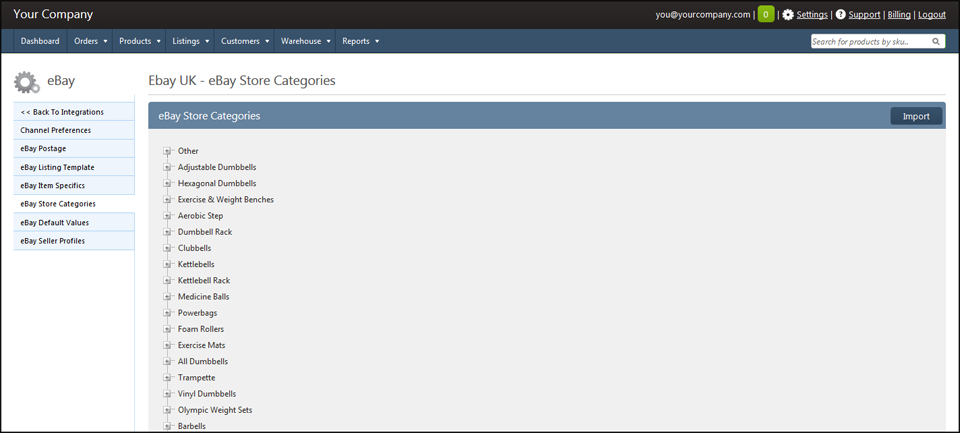 Now, when you create a listing on StoreFeeder using the eBay Listings page, your eBay Store Categories will be available for you to select.