It is possible to change the Royal Mail Direct Shipping Method of an order in StoreFeeder after it has been despatched, but before it has been manifested.
You will first need to navigate to the 'Manage Orders' page in StoreFeeder, locate the order and then click on 'Edit' link that appears when hovering over the order number. Here you will see all of the information relating to this order.
You will first need to remove this order from the current consignment to be sent to the Royal Mail when you perform your end of day manifest. To do this, click the 'Order Shipping' tab on the left of the page, as shown in the image below.

The 'Order Shipping' page contains all the information related to the shipping method the order has been despatched with. In this case, as the order has been shipped with the Royal Mail Direct Integration, we can see all the information and options associated with that courier and service.
To cancel the consignment for this order so a different shipping method can be used, simply click on the 'Delete Consignment' button circled in the image below.

This will set the order to the 'Complete (Ready to Pick)' order status, so it is now possible to change the shipping method in the 'Shipping & Handling' section of the edit order page as shown below.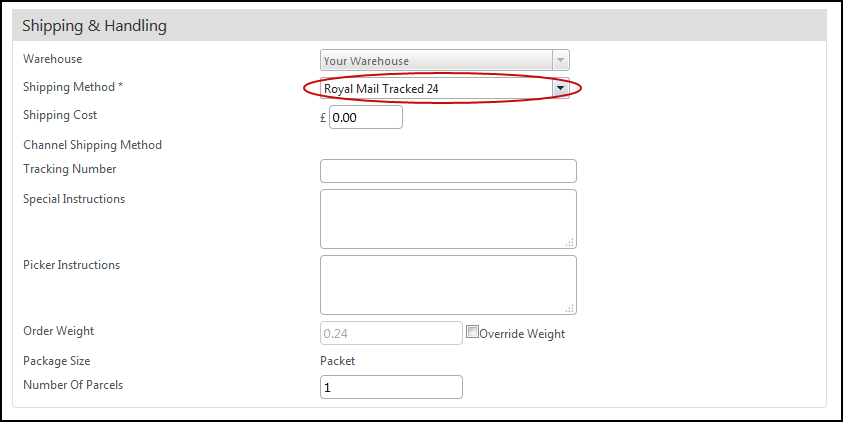 Once you have changed the shipping method, the order can be despatched and the label as well as any tracking information will be created as normal.
If you despatched the order outside of a pickwave, you will need to select the '
Unassigned
' option when manifesting for the order to appear on the manifest.