To help with customs processing royal mail and a lot of other couriers have introduced electronic pre-advice or some form of this.
Couriers now require HS codes and origin country to be sent to them for international orders for the new customs procedures.
These new fields can be added through a product import or by going into the product itself and amending the fields.
To find these fields when you go into the product you need to go into the "Shipping & Handling" tab on the left: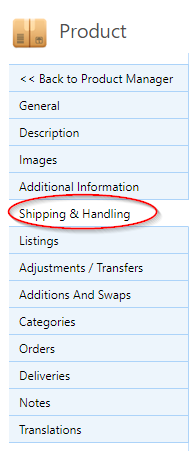 Shipping information such as packaging size and quantity now live in this new tab alongside the customs details:

The details as you can see above is in the bottom section of the page, there is a link on the page (https://www.trade-tariff.service.gov.uk/trade-tariff/sections) that will show you the possible HS codes and help you figure out what the HS code for that product should be.
As mentioned these 2 fields can be exported for your products and then reimported in bulk.