A direct integration with Whistl allows you to create labels for orders shipped with Whistl Domestic and International services.
You need to have an existing Whistl account and the following information, in order to use this service.
API Username
API Password
Account ID
Contact your Whistl Account Manager to obtain the required information.
To create the Whistl integration go to 'Settings' and then click '+ New Integration' in the top right of the screen.
This will bring up the pop up box. Click the 'Courier' option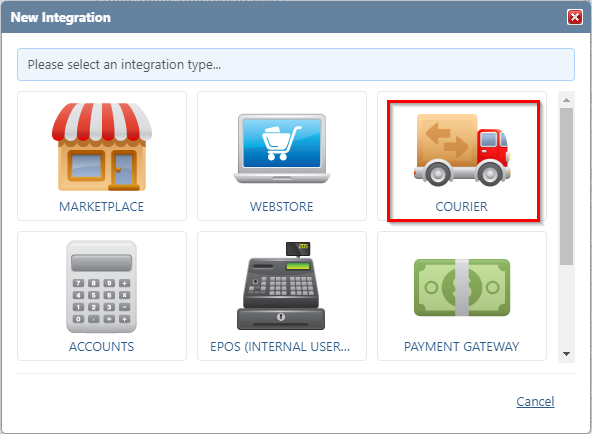 Next, select 'Whistl' from the list of available carriers.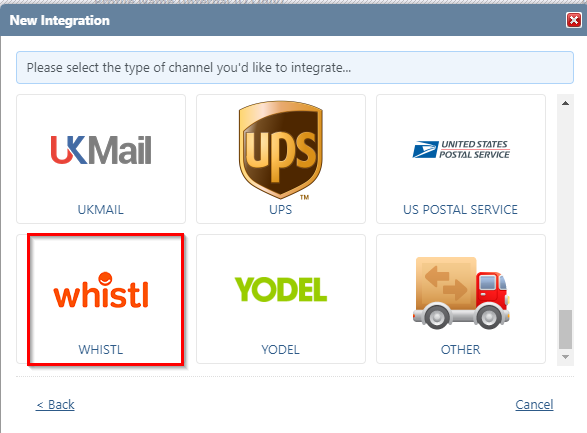 Finally, give your new integration a name and click '+ Add Integration'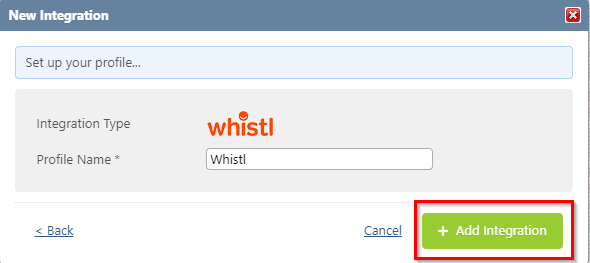 You will then need to add your API Username, API Password and Account ID to the 'Courier API Settings' section.

Now click 'Save' in the bottom right of the page (you may need to scroll down)
Once the integration is saved, click the 'Download Account Services' button and this will bring in all the available services on your account.

You are now fully liked to Whistl and can start adding shipping methods for the services that you require.