It is possible to list multiple products at once using StoreFeeder.
To start this process, hover over 'Listings' in the menu bar and click 'Bulk Upload Listings ' from the drop down menu.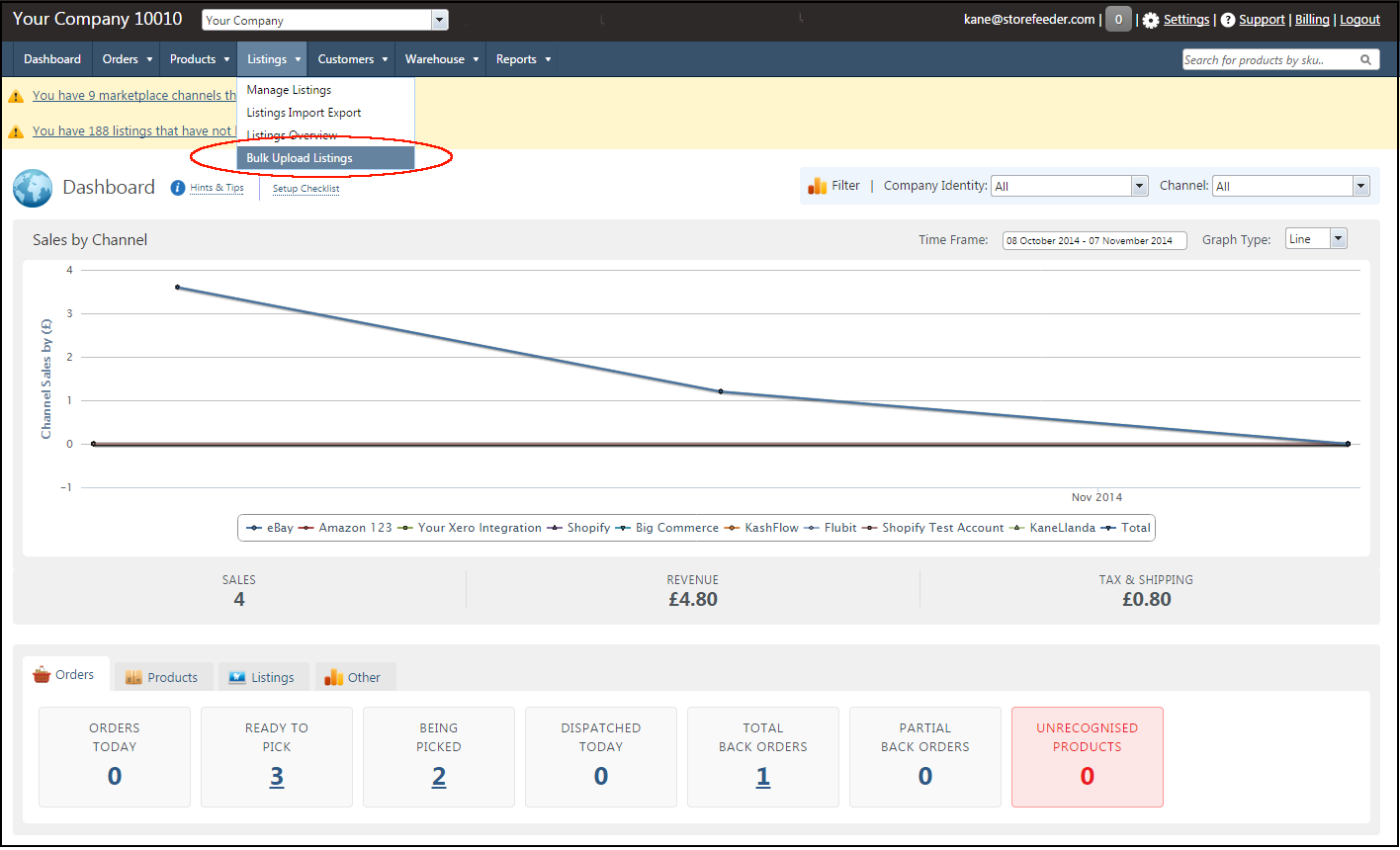 On the 'Bulk Upload Listing' page select the channel to which you want to upload to from the drop down box. You will then need to select the 'Not On Channel' button. This will show you all the products that are currently not listed to your selected channel, with the 'On Channel' option showing you products that are currently listed on the channel.
For this example you will now need to select your 'eBay Default Settings' from the drop down box. These can be created in your eBay integration settings menu.
These settings will vary depending on the channel you choose.The '
Link To Product Price
' check box connects the product price to the listing price. If this box is checked then the price on the listing will be changed when the price is updated on a product in StoreFeeder.
To list the products, first select the ones you want to list, adjust the prices if you choose, then click the 'Upload Products' button to push the listings to your channel. Products that are listed on your channel will appear when you select the 'On Channel' option.