The StoreFeeder App is an add-on upgrade to your StoreFeeder account. If you wish to have access to the App, please contact Support who will be able to assist you.
You use the StoreFeeder App with your normal login details for the main StoreFeeder system.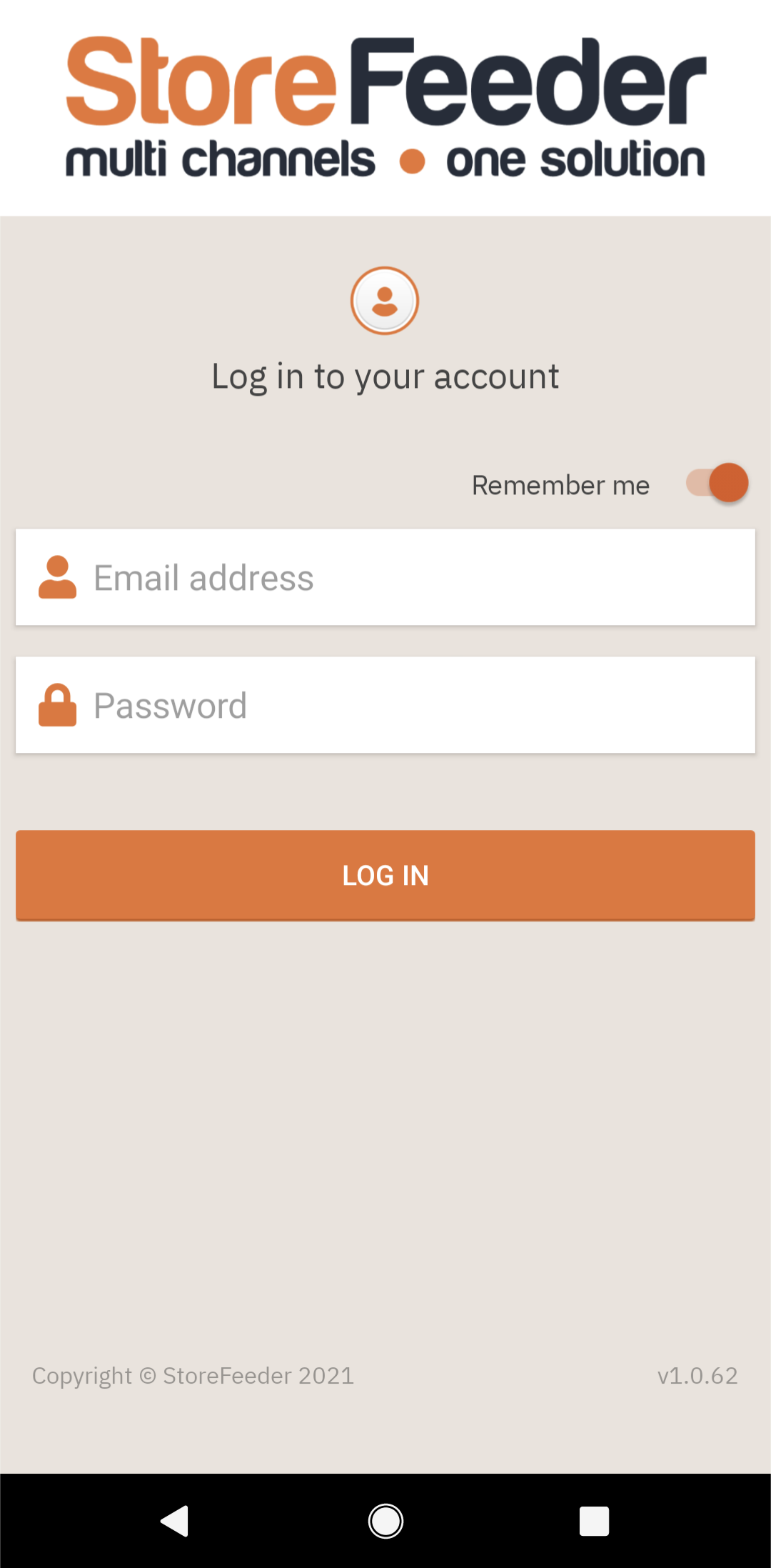 Please ensure that your version of the App is up to date. The version is shown in the bottom right of the login screen.
Once logged in, you will be taken to one of two welcome pages, depending on your status in StoreFeeder.
Admin Users will be taken to a Sales overview page that shows information about Revenue, Sales and Warehouse Information.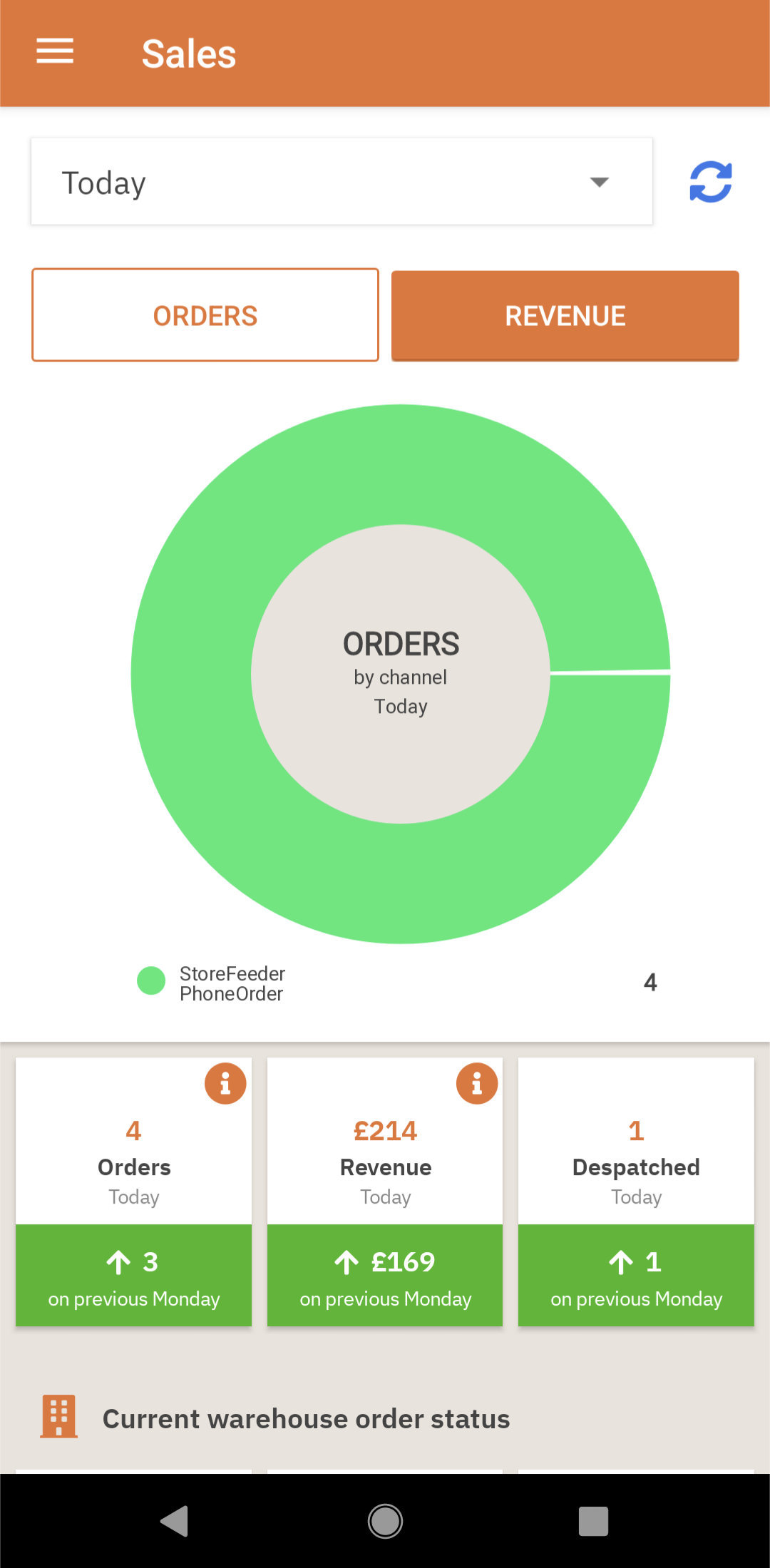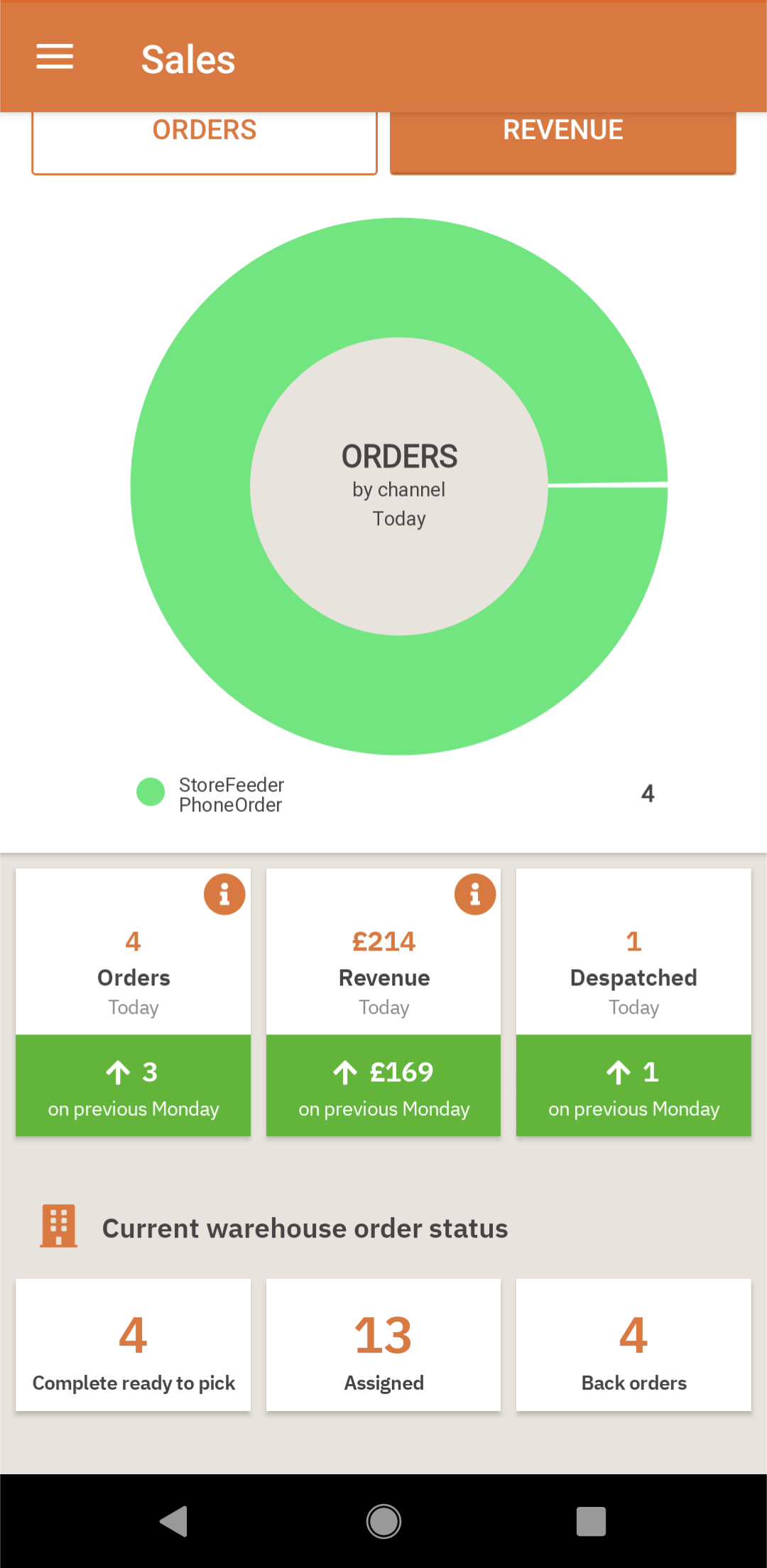 If you are an regular User, you will be taken to Performance overview page. This will show you information on pickwaves assigned to you and transfers you are allocated, as well as information on your performance.
Clicking on either the Pickwaves or Transfers qty will take you to the relevant page to start the tasks.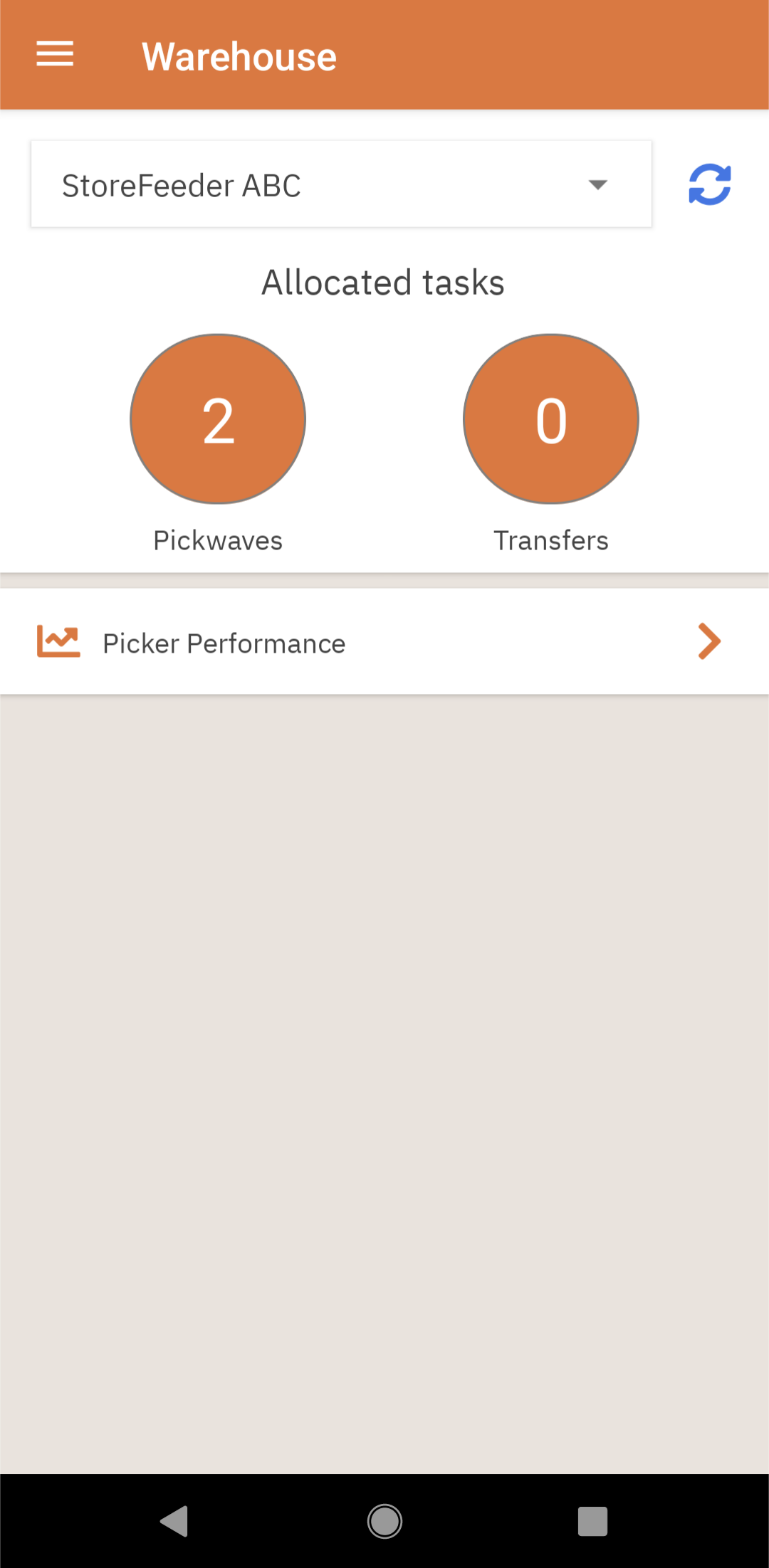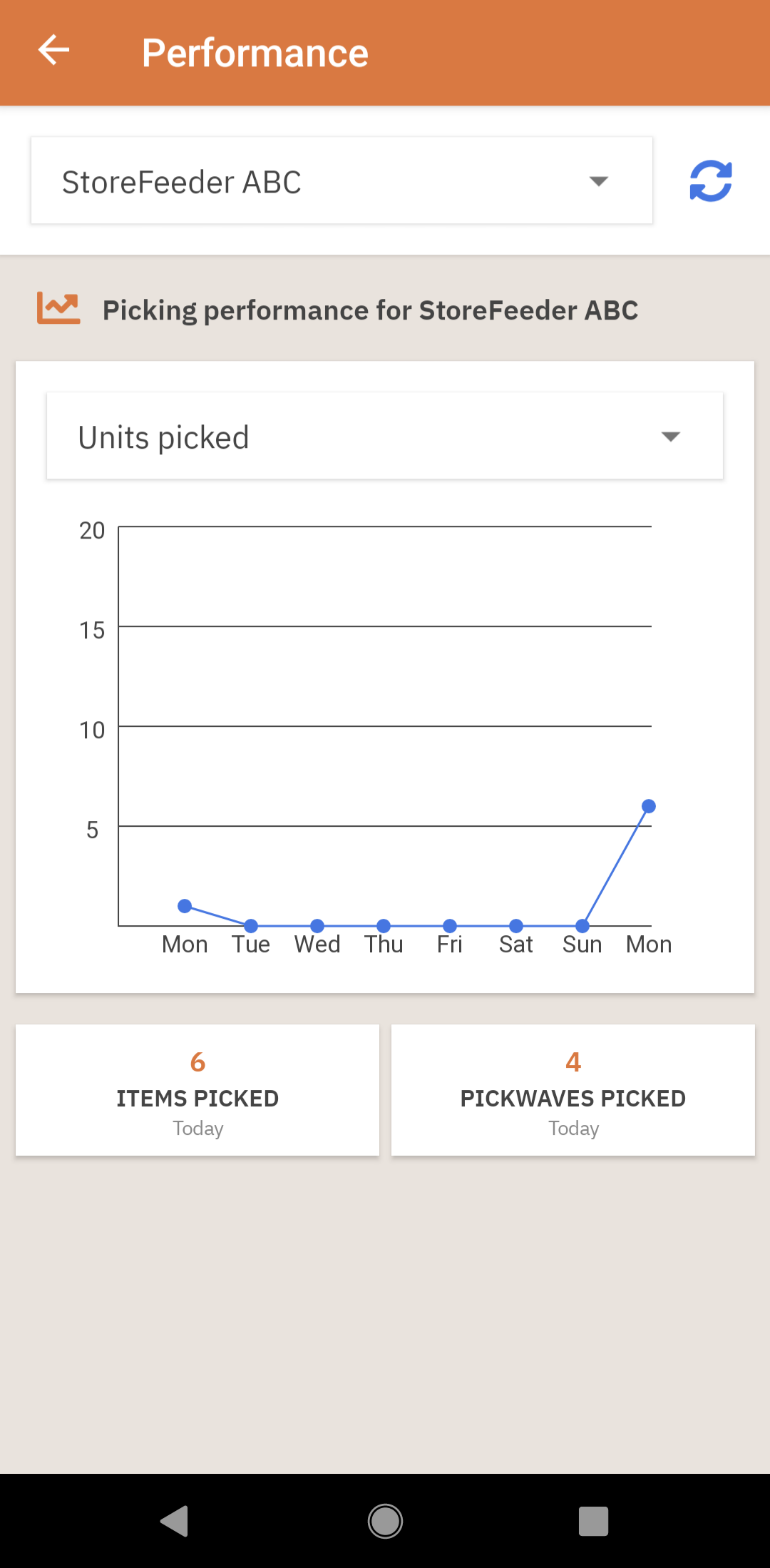 There are many sections in the App, each of which performs a specific task.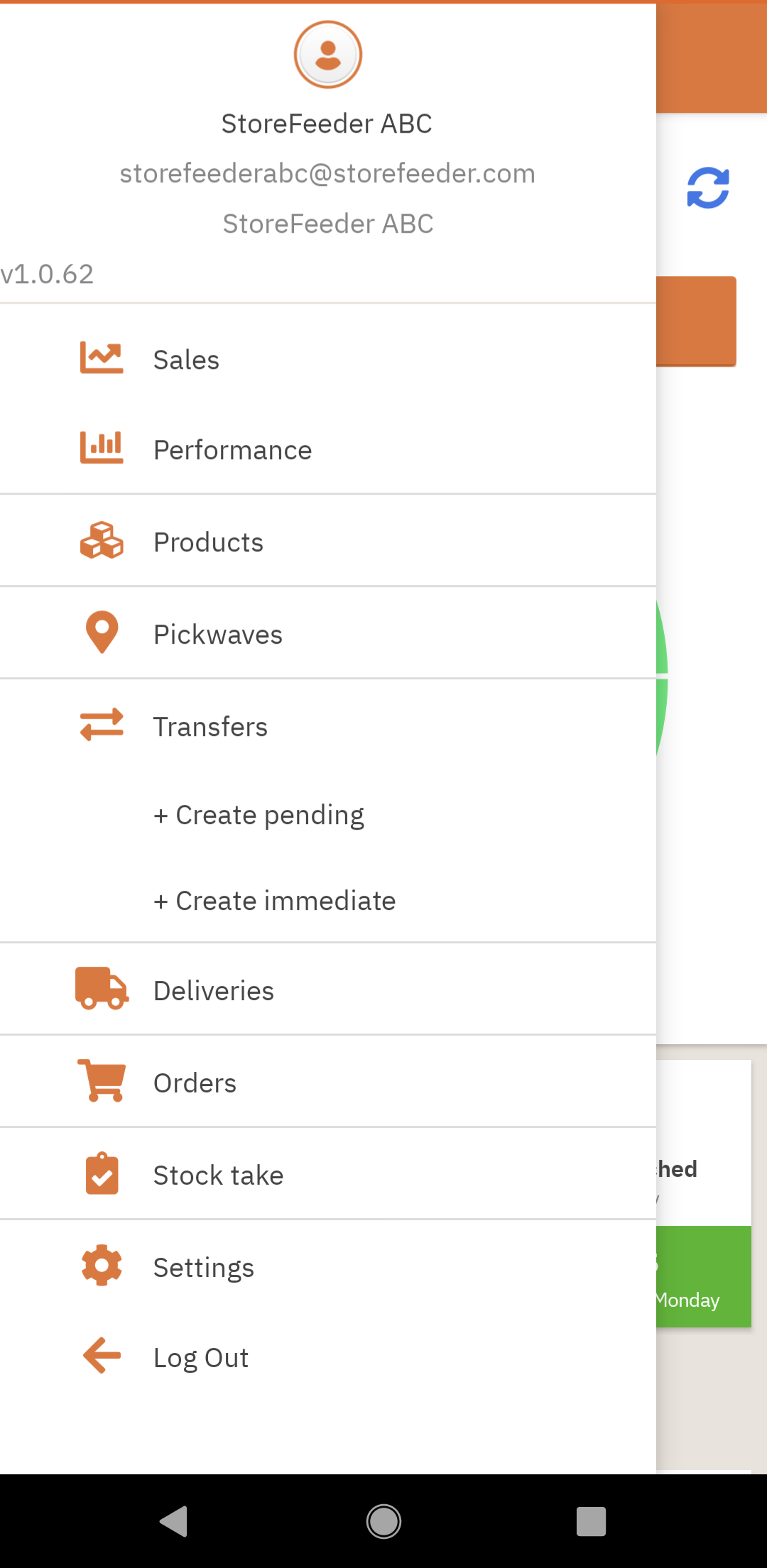 Products - This is a product lookup. Scan either the product or the stock location to find out more information about the product
Pickwaves - This is the picking function within the App. You can set verification levels to set barcode authentication of products and/or locations as picking is performed.
Transfers - Using this function, you can quickly transfer a product from one location to another.
Deliveries - This function allows you to book in deliveries directly into the system.
Orders - Using this function, you can check the contents of an order, verify the items within it using barcode scans, and, if you pick order by order, you can use this function to despatch your orders and print shipping labels.
Stock Take - As suggested, this function allows you to do either a system led or product led stock take of your stock.