This is a product lookup function of the App.
When you enter this section of the App, you will be asked to scan either a stock location or a product.
Scanning a stock location will bring up all the products that are located in that location.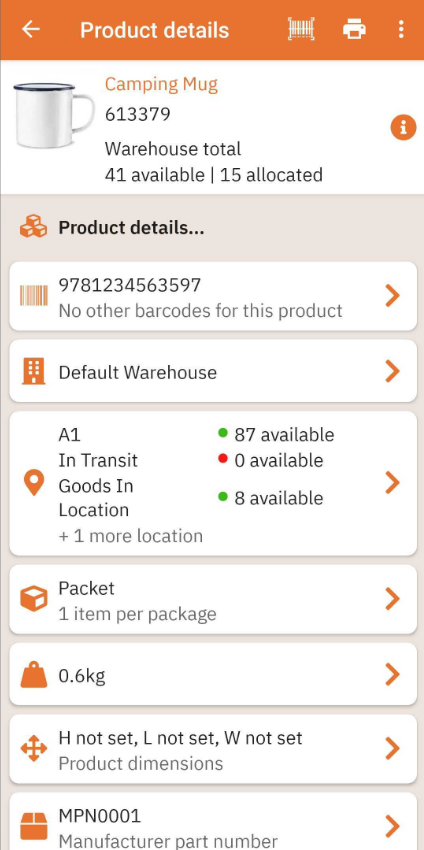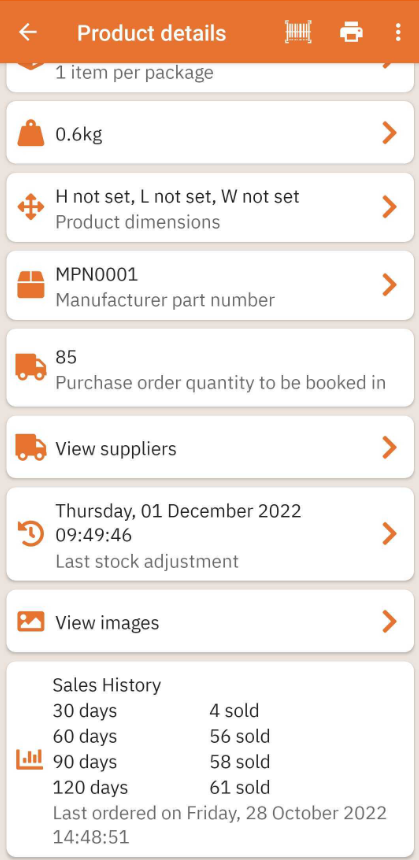 Page Features:
This page can be used to do the following actions:
View all images associated to the product.
View all stock locations and inventory levels as well as adjusting inventory.
View and change EAN, Packaging Size and Packaging Qty, weight, dimensions & MPN.
View Sales History, Suppliers, Qty on PO's and Last stock adjustment logs.
Hints & Tips:
If you click on an image you can zoom in on the image to see finer detail.
Clicking the "Printer" icon in the top bar allows you to print barcode labels for this product if required.
Where you see the symbol, this means that the stock in that location is "Quarantined"